19.01.2018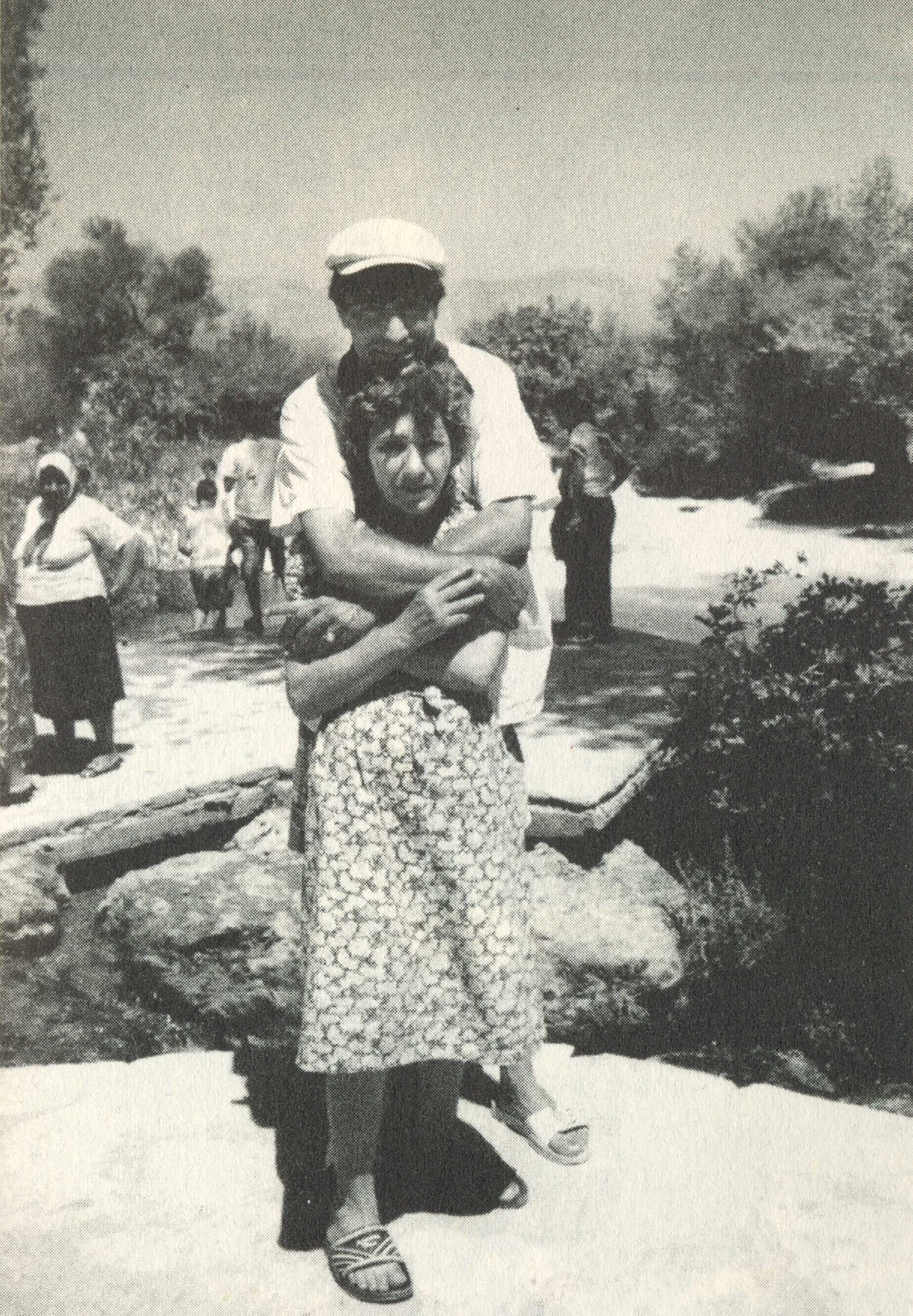 Hrant Dink with his mother
"Hrant, darling, I don't remember much about 1915 events, but my biography, as well as those of many other survivors, are documents about the genocide".
Lusi(n)e Chakir(Chaqr) was a daughter of Efendi Manuel Ashotyan, a craftsman and a father of five from Gyurunts. She was the only daughter of her father, and he used to call her Ahchig (Aghchik (girl in Armenian)), thus her name remained Aghchik. She was one of those little Armenian survivor-girls chosen from the deportation caravans and handled to the Qangal orphanage in Sebastia.
Lusie Chakir was Hrant Dink's maternal-grandmother.
It was 1915. Lusie's elder brother Artashes had moved to the USA to get education. As her relatives recalled based on her stories, the entire family was impatiently waiting for a letter from Artashes. In the evening there was a knock on the door, but a policeman instead of a postman was standing on the door. A telegram from Constantinople notified about the start of massacres. Armenians were being deported in groups. Little Lousie, the only daughter of her father, was following the course of events with her brothers. Meanwhile, "hunters of people" were selecting from the deportation caravans beautiful and healthy ones. "Lusie has also appeared in their focus," – recall her relatives, adding however, that Lusie didn't remember much about 1915.
A wealthy merchant Mihra Bey had chosen three young girls from a caravan, to serve in his big house, and Lusie was among them. She left her family moving to a private house.
"My mother is from Gyurunts, and father Andranik is from Erzrum, My mother moved from Gyurunts to Sebastia, where she served in the house of Mihri bey with a few other little Armenian girls."- recalls her son Armenak Chakir.
Mihr Bey was living a dissolute life, but his wife was more conscientious. After a while she instructed Hakob, a cooker in her house, to secretly take these three girls to the orphanage in Sebastia (American college). It is unclear why she did so; according to the relatives' memoirs, probably to provide more favorable conditions for children. "Orphanage was a shelter, rescue for children"- says Ervand Dink, Hrant Dink's brother. Soon, however, the woman who had founded and directed the orphanage became sick and died; orphanage was closed and children were dispersed.
Afterwards Lusie passed through the difficulties of life, until she met her future husband, Andranik (Ando) Chakir/Chakr from Erzurum when working on potato fields.
One day Ando from Erzurum met one of his compatriots in Sebastia, and learned that his whole family was no longer alive, as a result of which he had experienced psychological hardships. To ameliorate the situation, the compatriot advised him to marry, pointing to a tall, rigid Armenian woman, working in the field, with striking beauty and pride, "who had never looked at a man's face." "Unwilling to marry a Turk" Lusie married Andranik (Ando) from Erzurum.
Thirty years old Ando and sixteen years old Aghchik married and lived in Qangal. They got six children; three girls and three boys, Haykaz, Satenik, Sargis (Mustafa), Armenak, Nvard (Gyulvard), Siranush.
Nvard was Hrant Dink's mother.
Hrant Dink tried to write down all the memories of his grandmother, as according to her "Every Armenian is a document". His Grandmother was very much respected in her family and community and her words were quite heavy. She played a decisive role in the lives of Hrant Dink and his brothers. When their parents divorced, the brothers escaped from the house by the initiative of Hrant Dink. "Three brothers who escaped from the house and were lost in the streets…My brothers and I were running and running along the streets of Gum Gapu…How long it lasted, I do not know… Finally, the police found us… We were in Gum Gapu fishing pad, three of us were in a pannier embracing each other as strong as we could we were sleeping hungry and thirsty"- recalls Hrant Dink.
After this incident, Lusie went to Children's Nest's (Orphanage) in the basement of the Armenian Protestant church of Getikpasha asking Hrant Qyuchugyuzelyan, director of recovery Station, to shelter the children. At first he refused, because the Orphanage was only for poor and orphaned Armenian children, and the number of children exceeded the prescribed limit.
Hrant Qyuchugyuzelyan was a celibate priest in the Armenian Protestant Church of Getikpasha, who was the first to give shelter to Armenian orphaned children, the first to initiate rescue operations.
However, when Lusie told him about the fishing pad, the director agreed to take in the children.
Lusie lived a very long life, to re-live the days of her lost childhood, as pointed by her relatives.
Elina Mirzoyan AGMI Researcher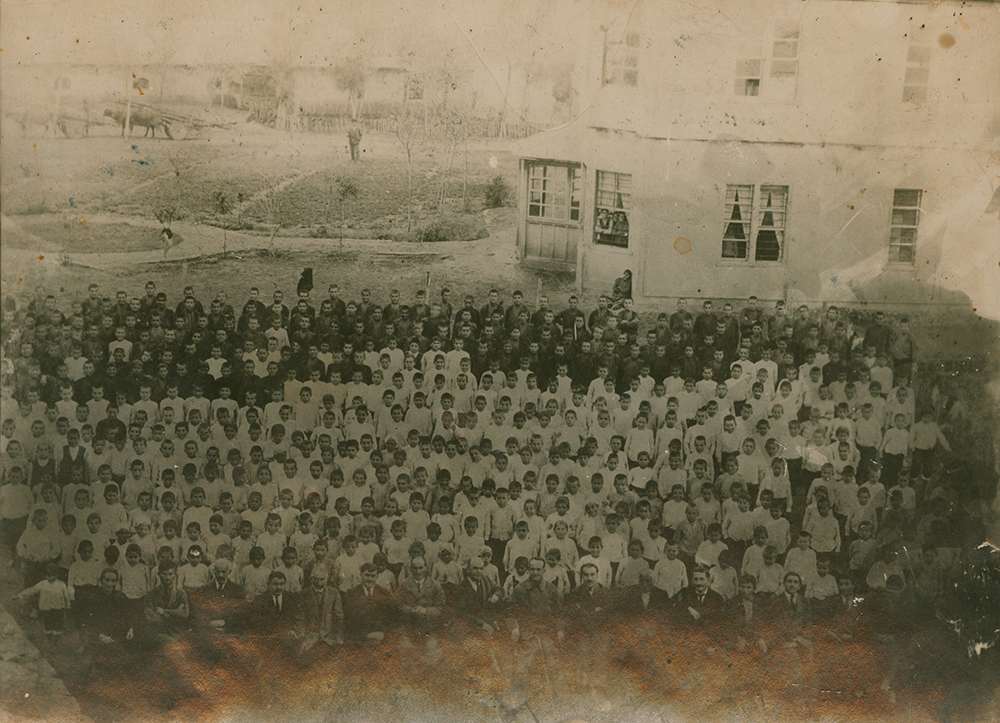 Pupils of American orphanage, Sebastia 1923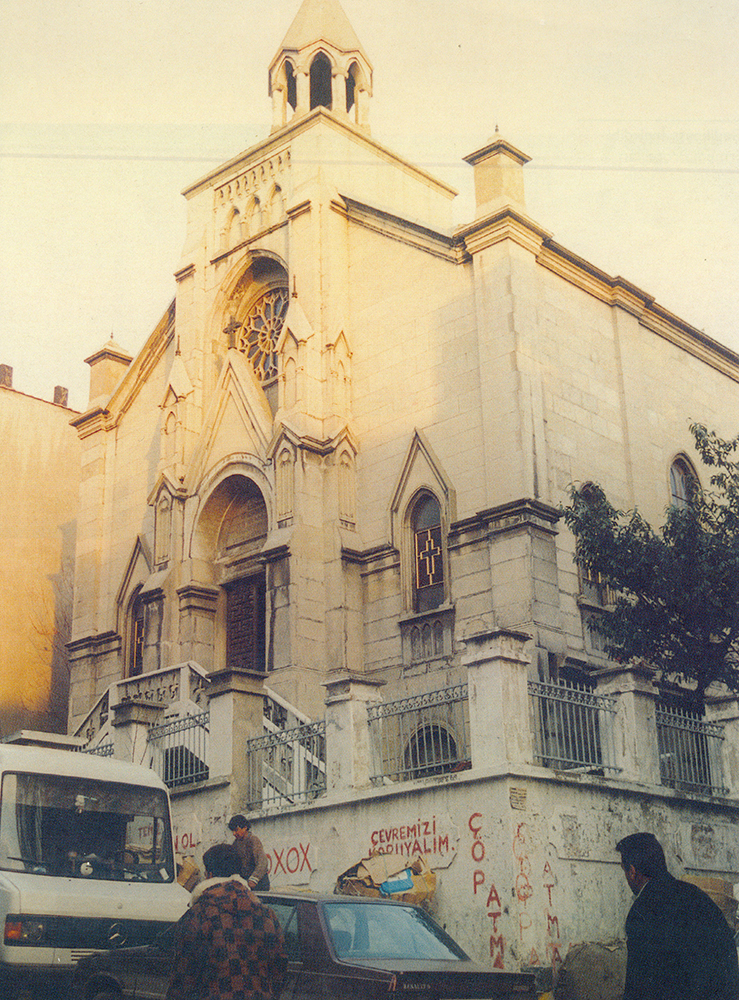 Armenian Protestant Church of Getikpasha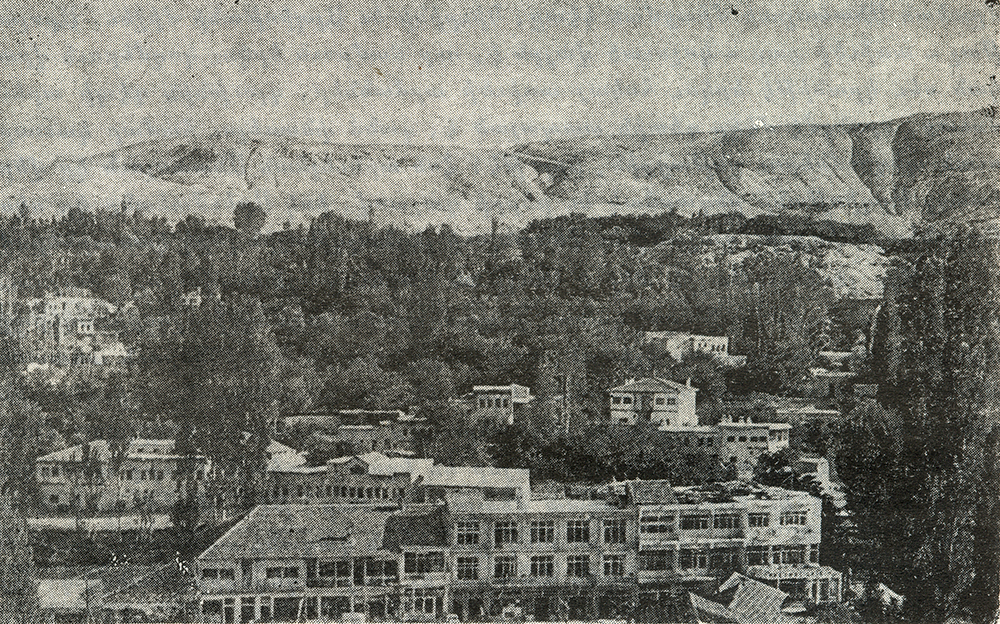 Scene from Gyurun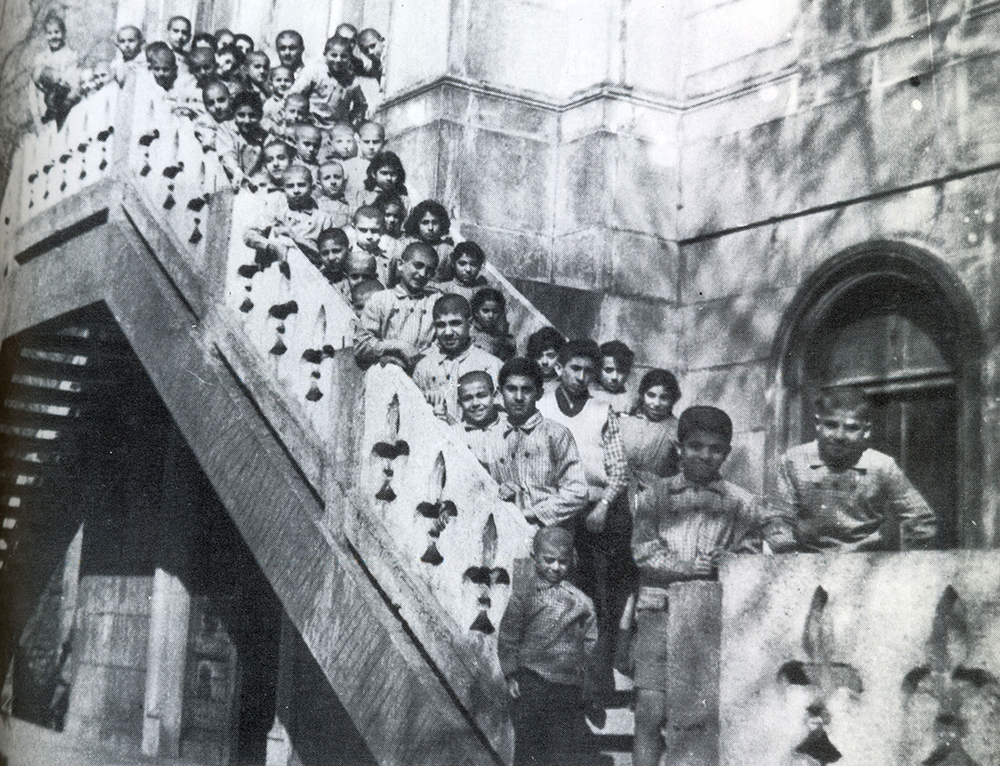 Ժողովարանի անոք երեխաները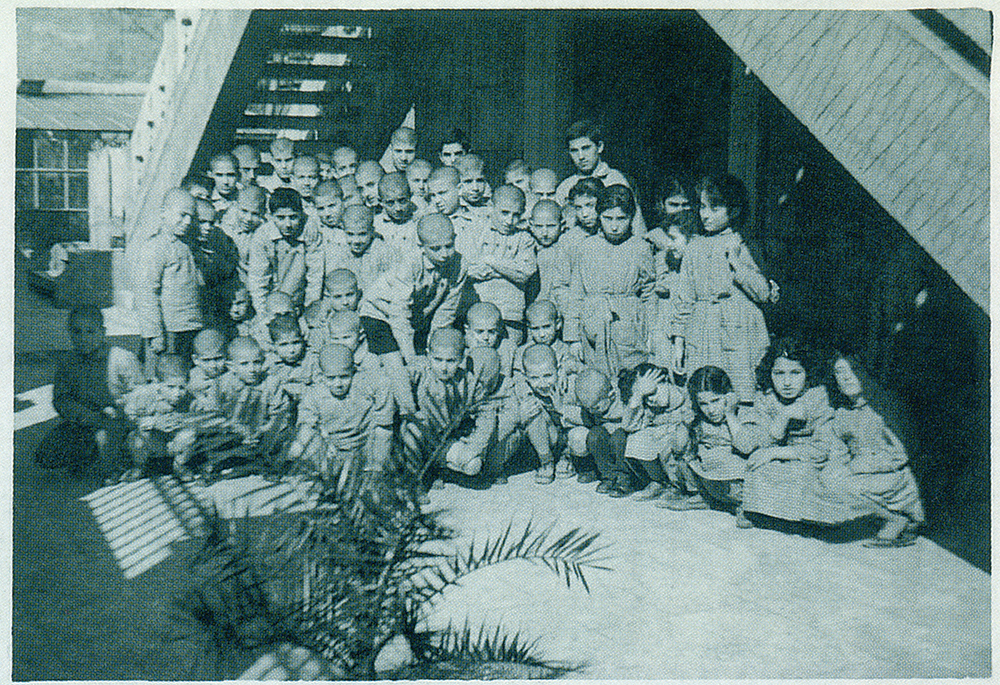 Orphanage boys in the church garden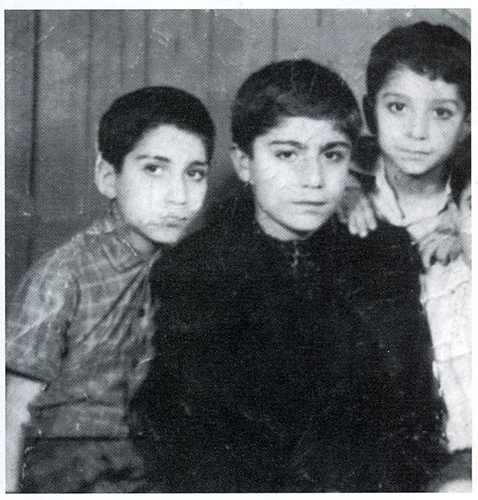 Dink brothers in childhood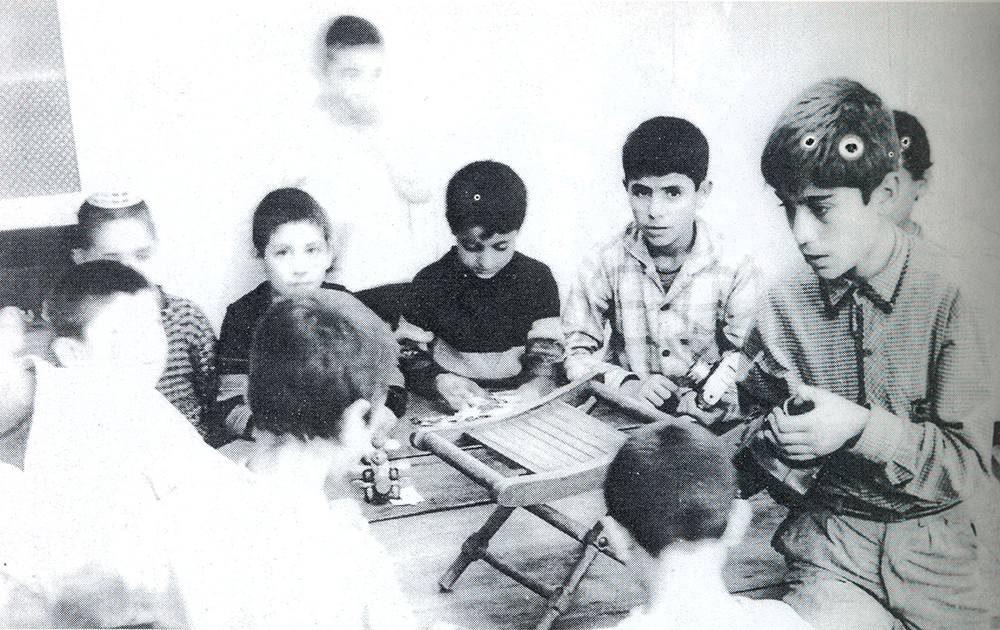 Little leader Hrant Dink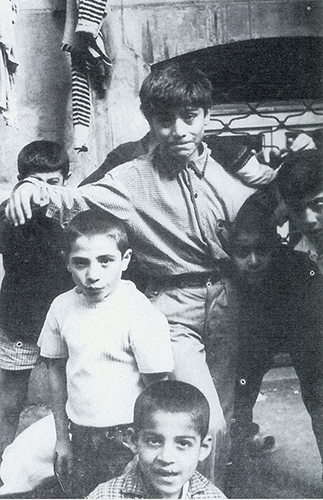 Hrant Dink, senior among the children