20.04.2018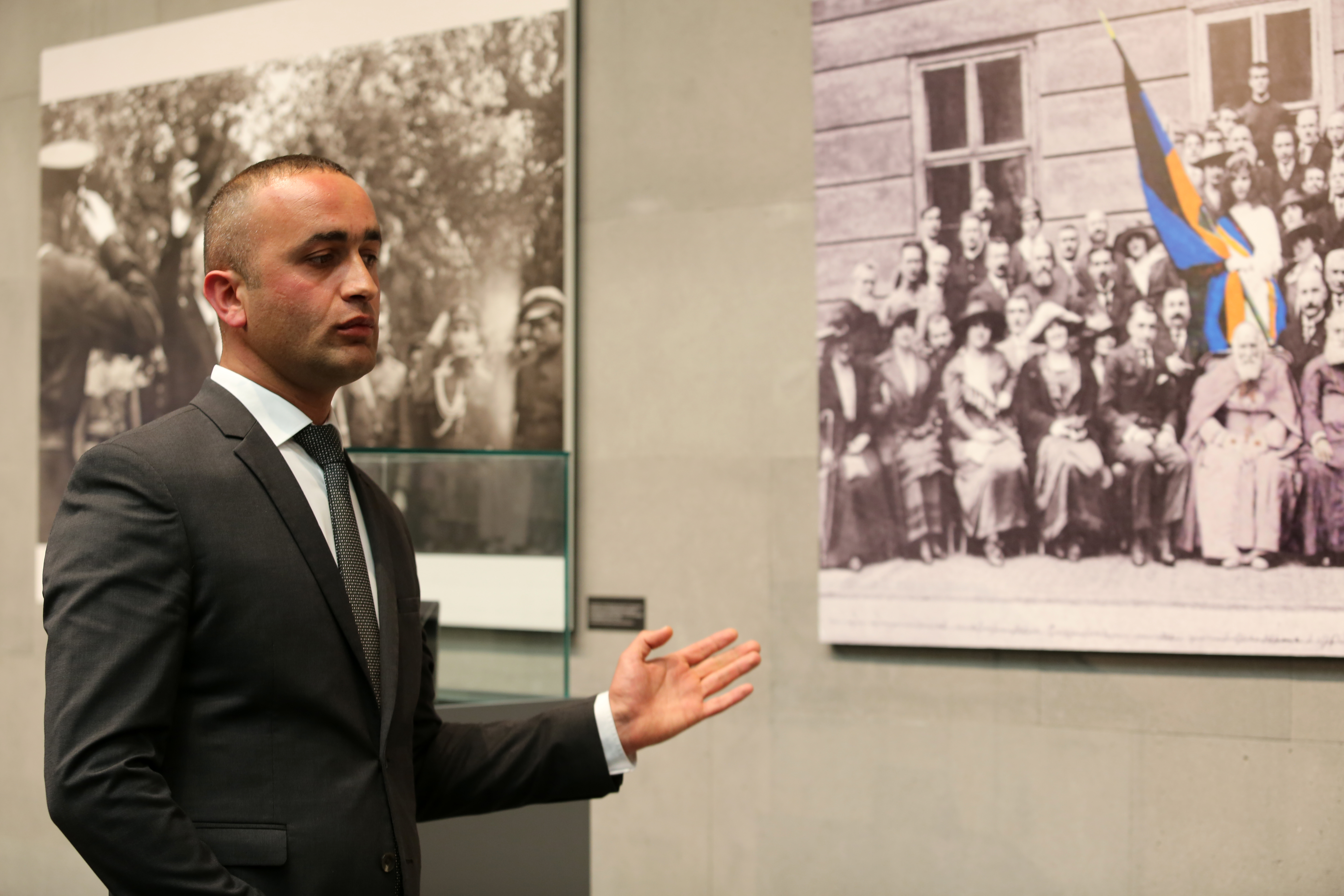 Today the opening of the exhibition titled "Birth of the Republic" dedicated to the 100th anniversary of the First Republic of Armenia took place at the Temporary Exhibitions Hall of the Armenian Genocide Museum-Institute for the representatives of mass media.
The exhibition includes unique exhibits relating to the First Republic of Armenia from a number of Armenian and Diaspora museums and personal collections.
Among the rare exhibits are posters, medals, jubilee postcards, unique editions, historical photographs, etc. Also a flagpole of a Turkish flag found in Sardarapat, Avetis Aharonyan's golden pen, by which the Treaty of Sevres was signed, exclusive exhibits about the Armenian army and state symbols are presented.
The temporary exhibition includes also newly discovered exhibits acquired by the AGMI during the last year. Recently discovered glass negatives representing the evacuation of the participants of Musa Dagh battle has an exceptional significance among them. The negatives were handed to the Armenian Genocide Museum-Institute by An Supan, the granddaughter of Lucien Bozhei, naval officer of the French Navy cruiser "Gishen".
The exhibition will run until June 5.
The organization of the exhibition was sponsored by Hayastan All-Armenian Fund.