23.02.2018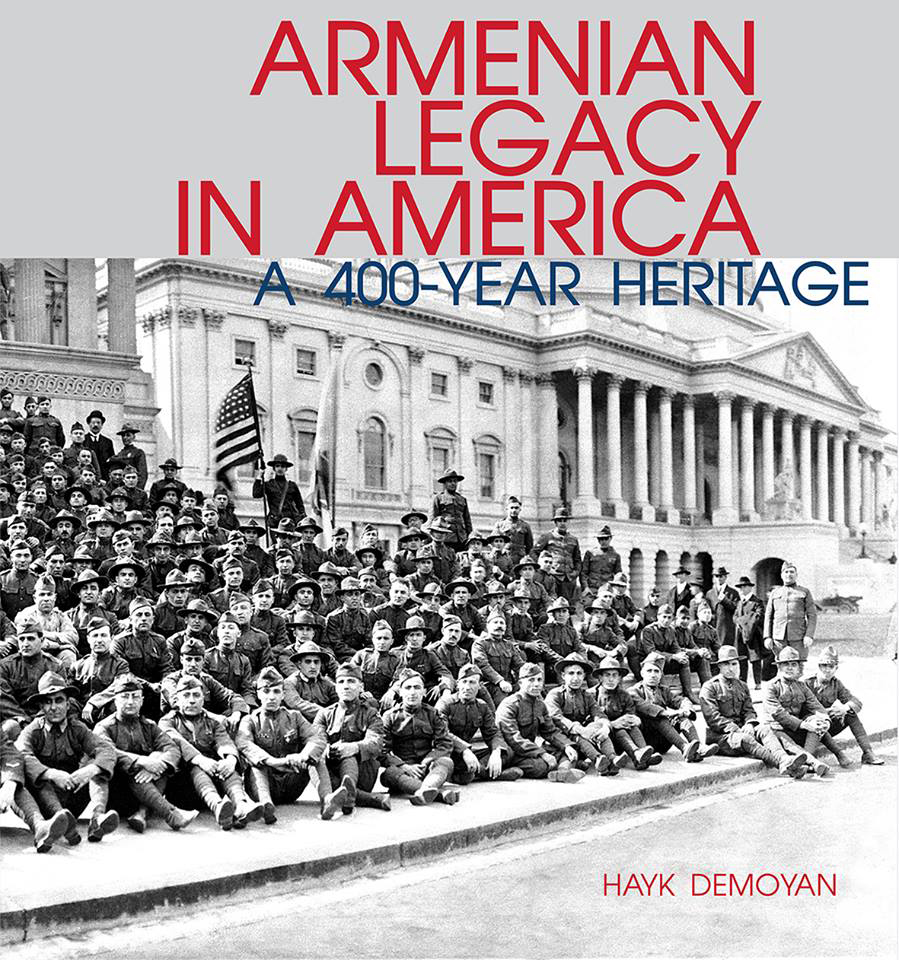 New monograph by Doctor of Historical Sciences Hayk Demoyan titled "Armenian Legacy in America: A 400-year Heritage" has been published. The book is dedicated to the 400th anniversary of the arrival of the first Armenian to America. In 1618, "Martin the Armenian" arrived to Virginia. The arrival of the first Armenian also signaled the flow of Armenian refugees, immigrants who brought their own customs, style, cuisine, and mentality to new country. They were students, craftsman, traders, farmers, who came to America to survive, and with great hope to help their families suffering from exploitation and abuse in their homeland.
The book is an illustrated addition with 620 pages and more than 2,200 photos, including artifacts, documents and rare images, demonstrating the history and legacy of the Armenian-American community and the important contributions of the Armenian Community.
The volume is the first attempt to comprise materials from Armenian institutions of the Republic of Armenia, and the United States. Book chapters and illustrations are presented in chronological order, covering the time period from 1618 until the early 1990's.
Today, Armenians and traces of Armenian culture are visible in almost all American states. Armenian doctors, engineers, architects, actors, filmmakers, singers, successful intellectuals and businessmen link Armenia to America with solid pillars.
This volume is the first attempt to present a concise history of Armenian-American community.
It is also a special tribute to the memory of those Armenians of America, who have made their vigorous efforts to strengthen the Armenian-American ties, and a gratitude to the memory of those, who has suffered during the realization of their humanitarian mission towards the Armenian people, saving and granting a new opportunity to the hundreds of survivors of Armenian Genocide and the Great Earthquake.
The book has been published through the generous support of the "Noubar and Anna Afeyan" foundation, on behalf of the Aurora Humanitarian Initiatives.
"This book is about the global Armenians and their influence in the United States. This was a Great initiative by Hayk Demoyan. We are glad that we can support him and cooperate with Aurora Humanitarian initiative" - says Nubar Afeyan, Co-founder of the Aurora Humanitarian Initiative and American-Armenian philanthropist.