29.08.2018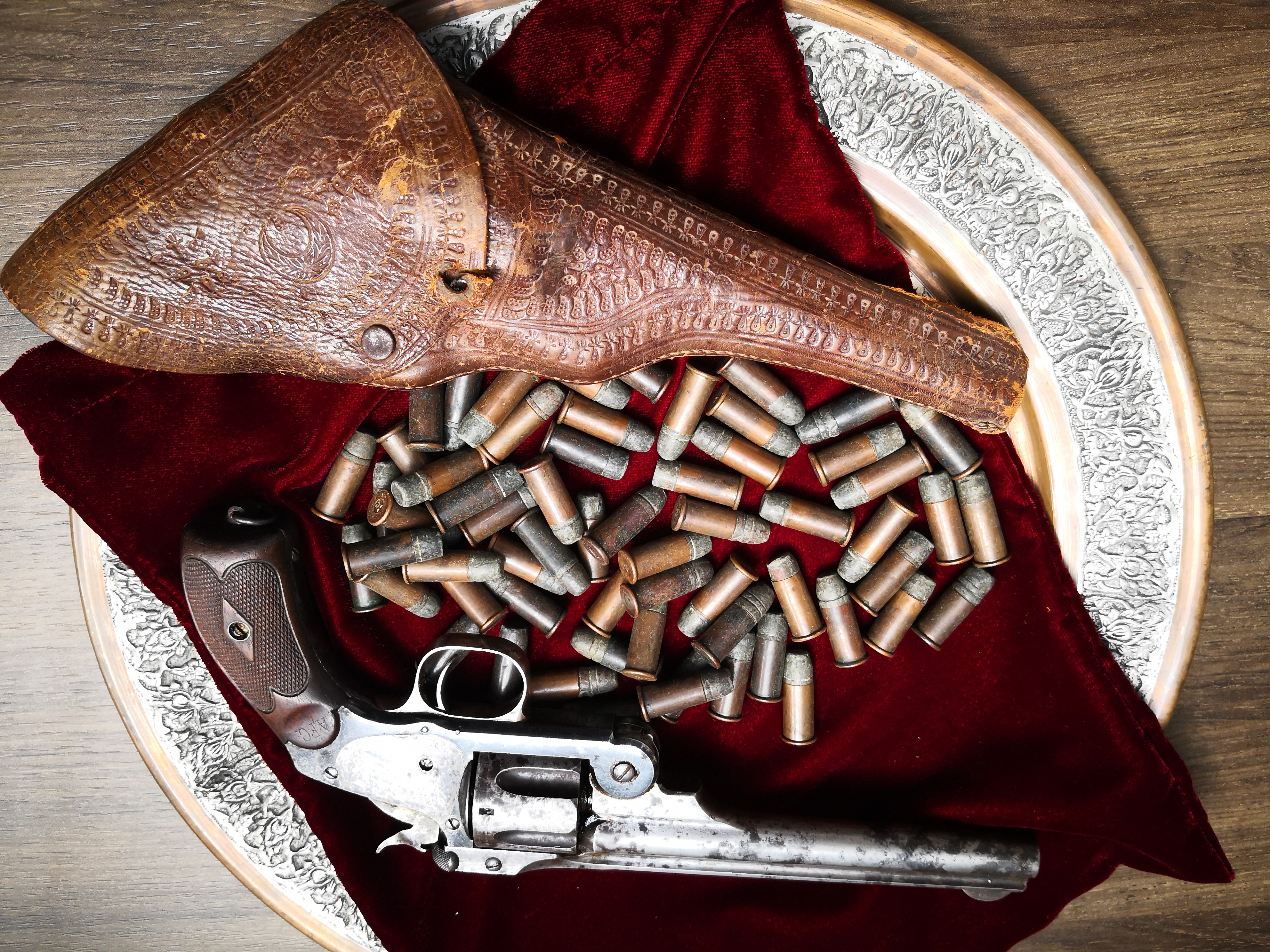 Today an event of unique donation took place at the conference hall of the Armenian Genocide Museum-Institute. Syrian-Armenian repatriated George Barseghyan donated a family relic to the museum - a gun used during the Battle of Aintab.
George Barseghyan, a doctor by profession, has been living in Armenia for six years already. Being in touch with homeland, he has firmly decided to give his family relic-gun which was transferred from generation to generation to the Armenian Genocide Museum-Institute.
"This is the place of its final and permanent location - a sanctuary dedicated to the memory of one and a half million victims - where it is as close as possible to the souls of the martyrs "
– said Mr. Barseghyan.
The gun belonged to his father's great-grandfather Grigor / Gevirk Barseghyan, who participated in the heroic battles of Aintab. Before moving to Armenia, George Barseghyan kept the weapon in the Embassy of the Republic of Armenia in Syria, and only recently the Armenian ambassador to Syria Arshak Poladyan was able to take it out from Syria.
"This is a very important donation, a museum unit that concentrates on the spirit of the Armenian people, the will to survive and the confidence in victory."
- AGMI Acting Director Narine Margaryan says.
The event was attended by Mkhitar Hayrapetyan, the Minister of Diaspora, Arshak Poladyan, Ambassador Extraordinary and Plenipotentiary of the Republic of Armenia to the Syrian Arab Republic, Mohammed Haj Ibrahim, Extraordinary and Plenipotentiary Ambassador of the Syrian Arab Republic to the RA, Members of the AGMI Board of Trustees and other guests.
Narine Margaryan handed certificates of appreciation, printed on the handmade paper, made from the recycled flowers collected on April 24, and a volume, "Struggling for the Resistance and Dignity; Resistance during the Armenian Genocide," published by the AGMI, to Mr. Barseghyan and Mr. Poladyan.
Another AGMI publication was donated to the RA Minister of Diaspora.
On this occasion, the AGMI has also prepared a temporary exhibition dedicated to Aintab.