30.03.2018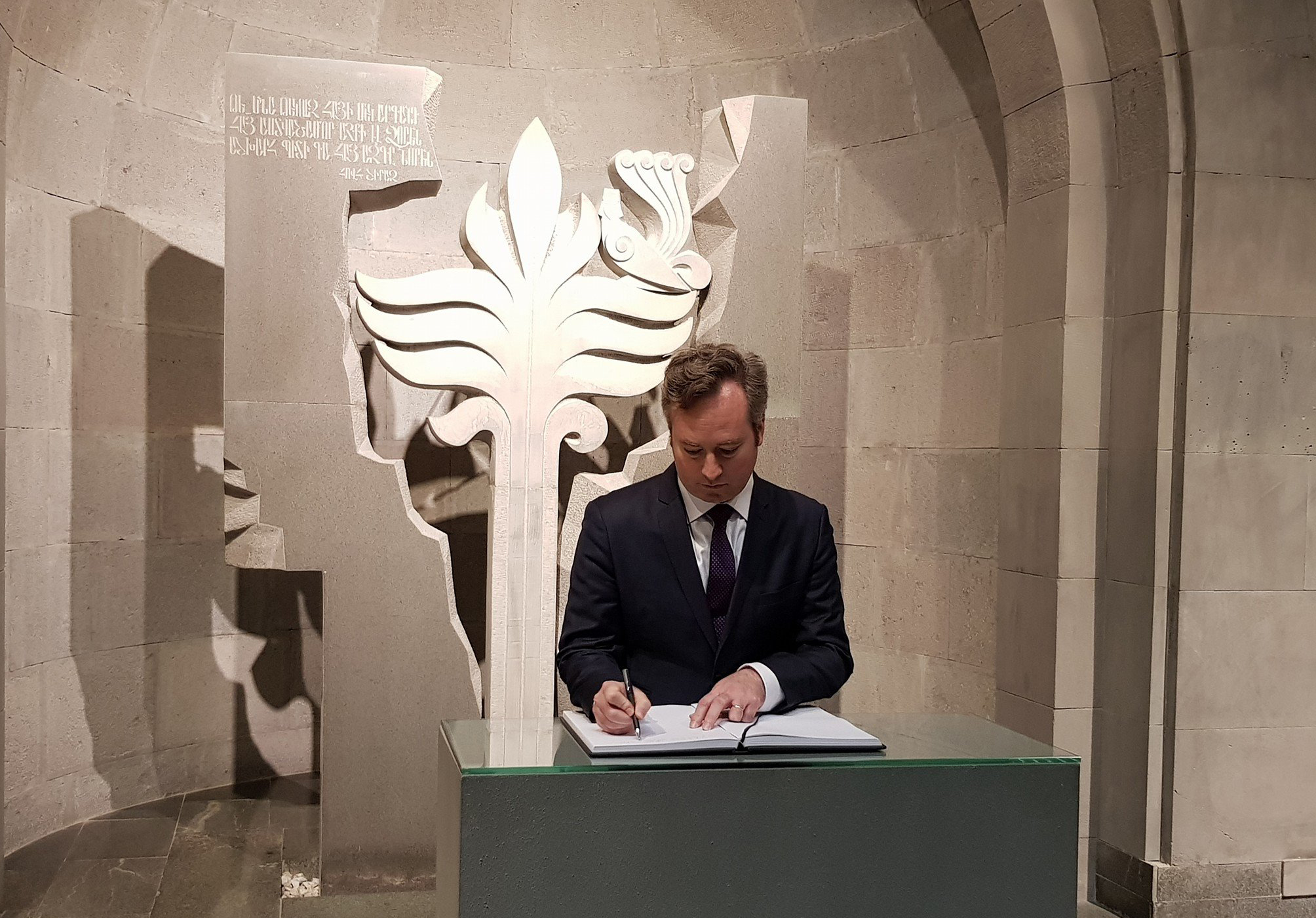 The French delegation led by Jean-Baptiste Lemoyne, the minister of state attached to the Minister for Europe and Foreign Affairs, visited the Armenian Genocide Memorial Complex and paid tribute to the memory of the Armenian Genocide victims.
The guests were welcomed by Gevorg Vardanyan, the AGMI Acting Director, who introduced to the history of construction of the memorial complex and its symbolism. Jean-Baptiste Lemoyne laid a wreath at the Monument, and the members of delegation put flowers at the eternal fire, honoring the memory of the innocent martyrs with a minute of silence.
The French delegation visited the Armenian Genocide Museum, observed the exhibits, got acquainted with the documents proving the Armenian Genocide and left a note in the Book of Honorable Guests.
"This remarkable work of remembrance strengthening deserves admiration. We need such work related to history. France and the French people are linked with this history of the Armenian people, people who paid with blood. Based on the strong lessons of the history let's together write the new history of our friendship between Armenia and France," he wrote.