31.10.2018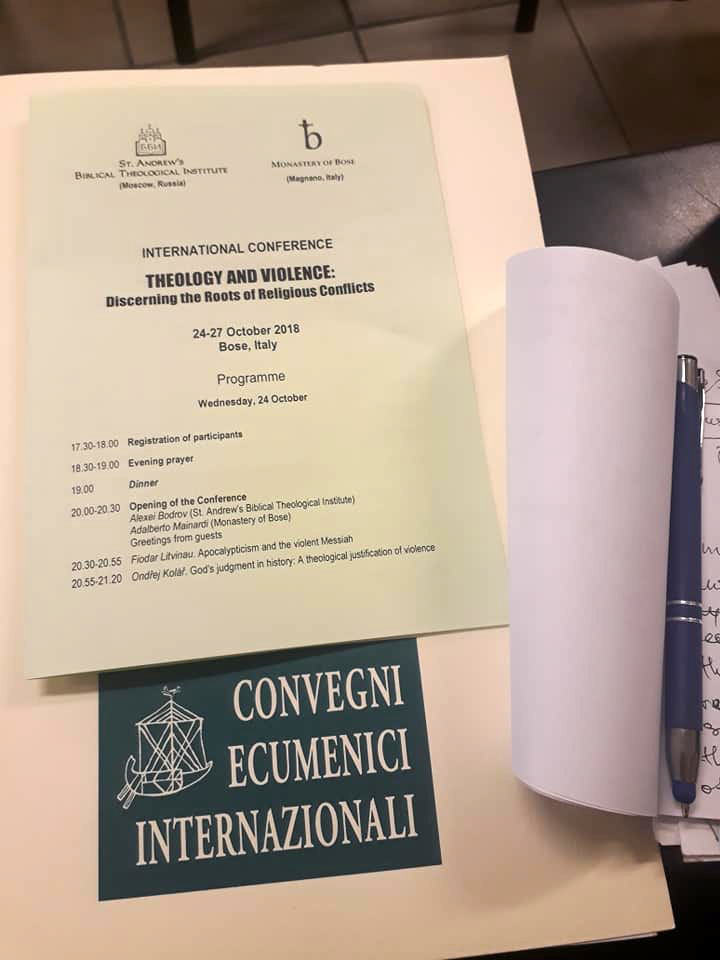 On October 24-27, AGMI researcher Dr. Shushan Khachatryan participated in the annual international conference in Monastery of Bose. This year the conference was titled "Theology and Violence: Discerning the Roots of Religious Conflicts".
Shushan Khachatryan presented paper entitled "The Syndrome of Cain": Genocide as a Sacrificial Phenomenon", where issues of religious and theological interpretation of genocides are touched upon, and the author suggests putting into use a new phenomenological term- "the Syndrome of Cain".
The conference was organized by St. Andrew's Biblical and Theological Institute (Moscow, Russia) and the Monastery of Bose (Magnano, Italy).
Reports on religion and violence, their interdisciplinary studies and problems were presented during the conference. A special accent in the thematic coverage of the conference was put on the French historian, philosopher René Girard's conceptual approaches, especially the mimetic theory. Another 20 researchers from USA, Austria, Germany, Ireland, Italy, Greece, Russia, Great Britain, Switzerland, Czech Republic participated in the conference.