09.10.2018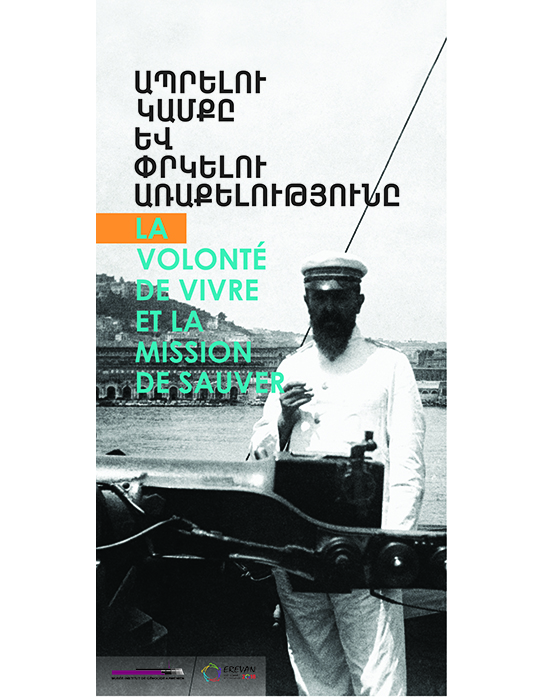 On October 10, at 12:00 an exhibition will be opened at the Armenian Genocide Museum-Institute's temporary exhibition hall.
On the occasion of the XVII Francophone Summit to be held in Yerevan, the Armenian Genocide Museum-Institute has organized a temporary exhibition around newly discovered photos of the evacuation of the participants of Musa Dagh Battle by the French navy.
The glass negatives of these unique and valuable photos have been handed over to the Armenian Genocide Museum-Institute by An Soupan, a granddaughter of Lucien Beaujé, who was a lieutenant at the French Navy cruiser "Gishen". In September 1915, Lucien Beaujé became not only a participant of rescue operations, but also recorded with his camera this great episode in the history of humanity and mankind.
The humanitarian operation of the French military to rescue the Armenians settled on Musa Dagh, who demonstrated an exceptional will to live, is a unique page in the history and memory of two nations. More than 4,000 survivors were resettled in Armenia, Lebanon, Canada, France and elsewhere, becoming honorable citizens and keeping bright the memory and the message of their ancestors.