12.10.2018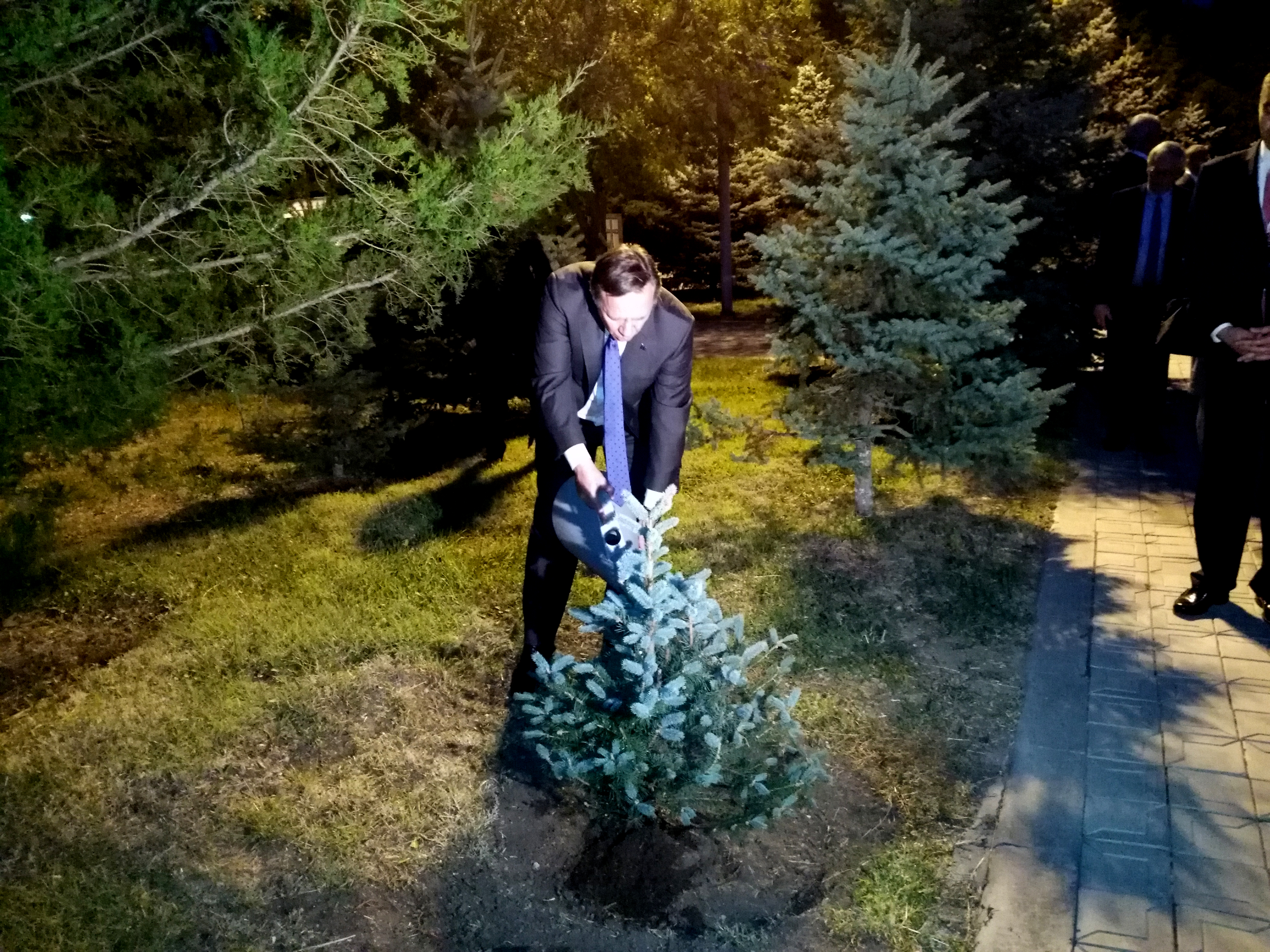 The Prime Minister of Quebec François Legault, who arrived in Armenia on an official visit within the XVII Francophone Summit, visited the Armenian Genocide Memorial Complex accompanied by Armen Papikyan, the Deputy Foreign Minister of the RA.
The newly appointed Prime Minister of Quebec laid a wreath at the Memorial, and with the members of delegation put flowers at the eternal fire honoring the memory of the innocent martyrs of the Armenian Genocide.
The guests from Quebec were welcomed by Harutyun Marutyan, the director of the Armenian Genocide Museum-Institute, who also introduced to the guests the history of construction of the memorial complex and its symbolism.
The Prime Minister of Quebec François Legault also made a tour in the Memory Alley, where he planted a silver fir.