30.04.2016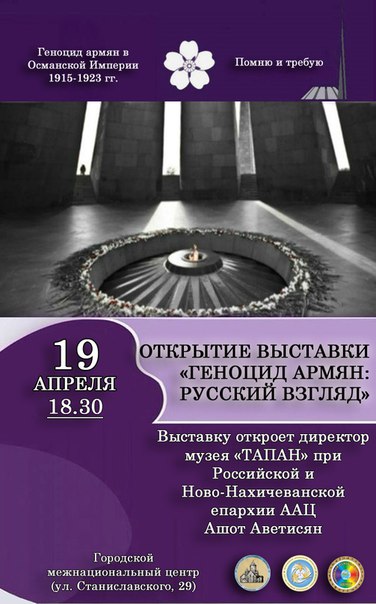 In April 19, an exhibition titled "Armenian Genocide: Russian View" was opened at the intercultural center of Novosibirsk.
The exhibits were provided by Armenian Genocide Museum-Institute.
The topic of the new exhibition is the response of Russian intellectuals and different social and political circles to the Armenian Genocide and preceding events. For the first time authentic materials and photographs have been presented in temporary exhibition format. The exhibition consists of 18 thematic series.
Testimonies of Russian soldiers who were serving in the Caucasian Front during First World War are presented particularly, being witnesses of the atrocious actions the managed to help the Armenian refugees.