Online exhibition
SMYRNA DISASTER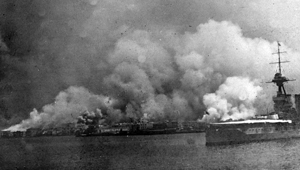 Smyrna was one of the main business and cultural centers of Asia Minor. The Armenians had settled there since ancient times and were living in Getezerk, Karap, Haynots Armenian districts.
The books and periodicals published in the publishing houses of Smyrna had a significant role in the cultural, public and political life of the Armenians. In Smyrna Mesropian School founded in 1799, Hripsimyan Girl's School, and a number of private schools were working. There were four Armenian churches (the famous one was St. Stephanos church), a hospital and a theatre in Smyrna. The Armenian merchants of Smyrna had merchant's houses in Europe, Russia, India and Egypt.
Due to its multi-cultural and developed mode of life Smyrna was called "Little Paris of the East".
Approximately 30 000 Armenians were living in Smyrna before 1922.
In September 1922 the Kemalists forces set fire to Smyrna and massacred the Armenians and the Greeks of the city. The premeditated fire of the city had the intention of terrifying the Christian population and making them leave the city forever. The streets were 'covered' with the corpses of the Armenians and Greeks. Many of them drowned when they were trying to set great hopes on the English, Italian and American ships.
Thus, Smyrna Catastrophe became the last episode of the Armenian Genocide and the starting point of the Kemalists' "Turkey for Turks" state-building policy. Nowadays, Smyrna is famous by the Turkish name of Izmir and the majority of the inhabitants are Turks.
On September 2012 the Armenian Genocide Museum-Institute hosted
a scientific session and a temporary exhibition dedicated to the 90th anniversary of Smyrna Disaster
displaying Smyrna Fire in the unique photographs and movies.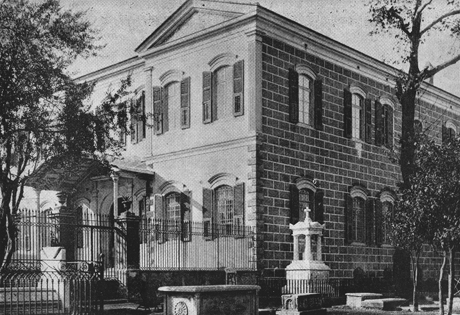 Armenian Mesropyan Boys College in Smyrna
"Our Smyrna and Outlying cities", New York, 1960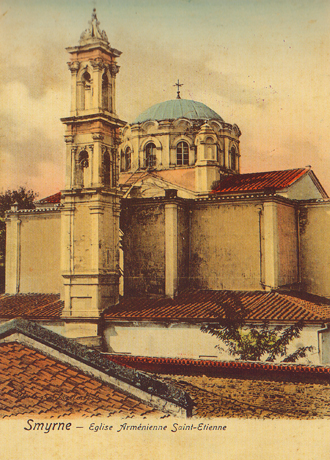 St. Stephanos Armenian Church in Smyrna, 16th century, a postcard
The collection of Orlando Calumeno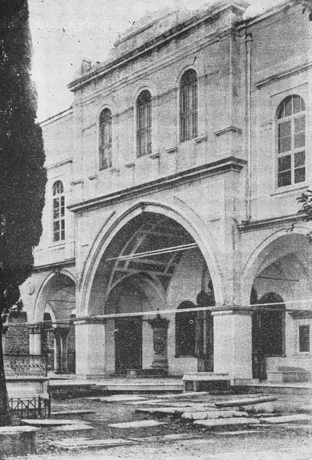 Facade of St. Stephanos Church
″Our Smyrna and Outlying cities″, New York, 1960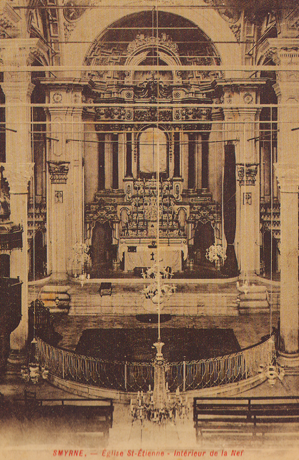 The altar of St. Stephanos Church in Smyrna, a postcard
AGMI collection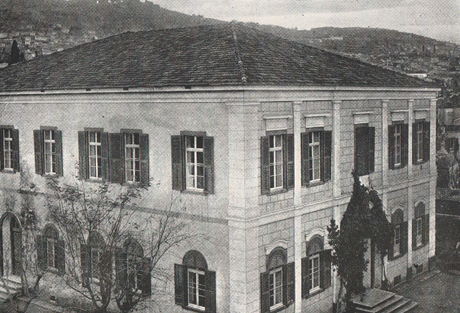 Hripsimyats Girls College
″Our Smyrna and Outlying cities″, New York, 1960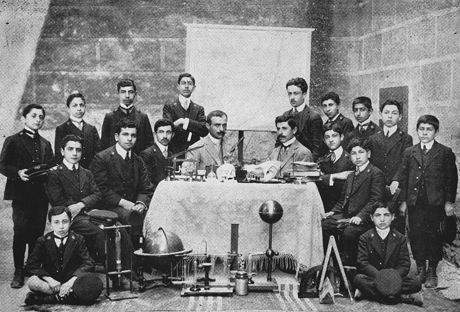 The students of Mesropyan College, 1909
"Our Smyrna and Outlying cities", New York, 1960
Students of Garatash Vardanyan Athletic Club, 1912
"Our Smyrna and Outlying cities", New York, 1960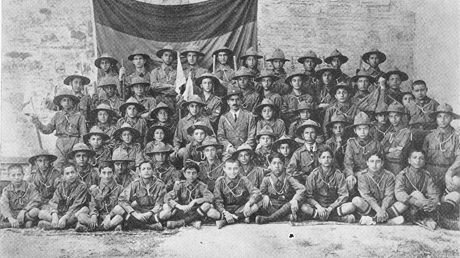 A group of Armenian scouts of Smyrna, circa 1919 - 1920
"Our Smyrna and Outlying cities", New York, 1960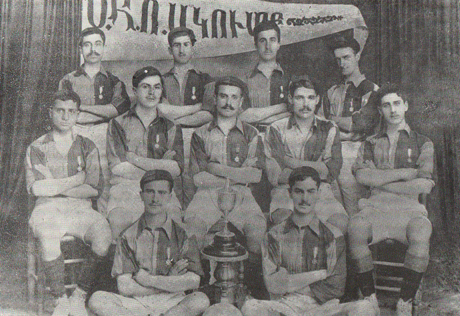 The football team of the "Armenian Hunter's Club" winner of the cup of Smyrna, 1912
"Our Smyrna and Outlying cities", New York, 1960
Students of Hripsimyats Girls College, fourth class, 1909
"Our Smyrna and Outlying cities", New York, 1960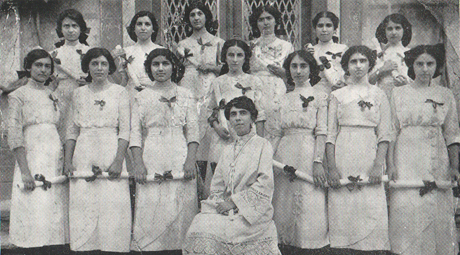 The first group of graduates of Hripsimyats Girls College, 1909
"Our Smyrna and Outlying cities", New York, 1960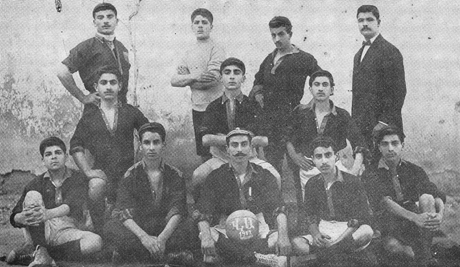 The football team of Garatash Vardanyan Club, 1912
"Our Smyrna and Outlying cities", New York, 1960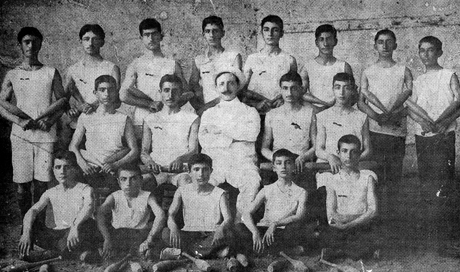 The athletic group of Mesropyan College, 1908
"Our Smyrna and Outlying cities", New York, 1960
The building of Sport Club in Smyrna, a postcard
AGMI collection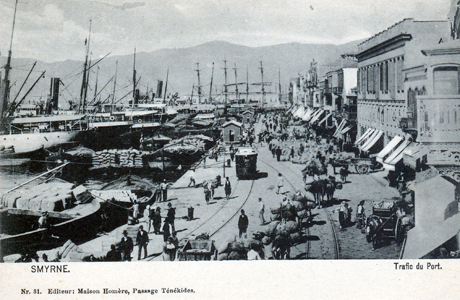 The port of Smyrna, a postcard
AGMI collection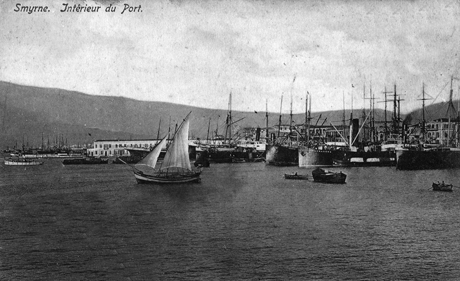 The port of Smyrna, a postcard
AGMI collection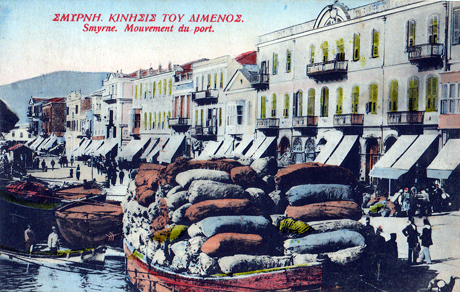 The port of Smyrna, a postcard
AGMI collection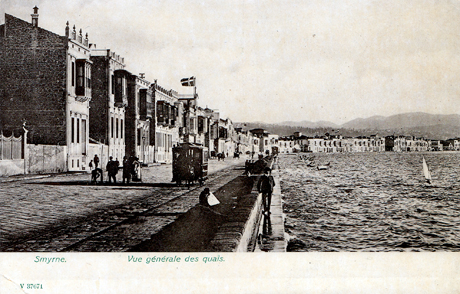 Seaside Street of Smyrna, a postcard
AGMI collection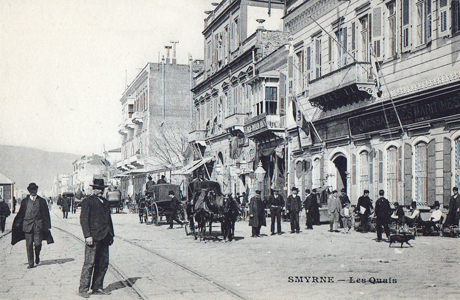 Seaside Street of Smyrna, a postcard
AGMI collection
The central part of Smyrna, the end of the 19th century and the beginning of the 20th century, a postcard
The collection of Orlando Calumeno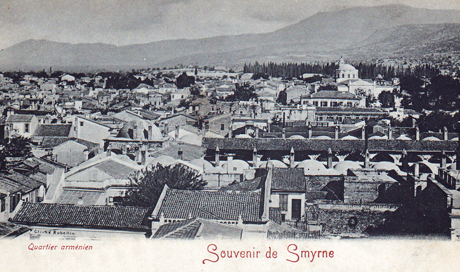 The Armenian quarter of Smyrna, early 20th centuary, a postcard
AGMI collection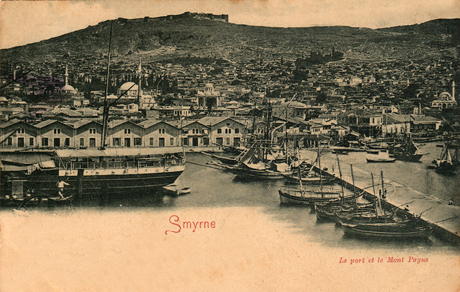 The port of Smyrna, a postcard
AGMI collection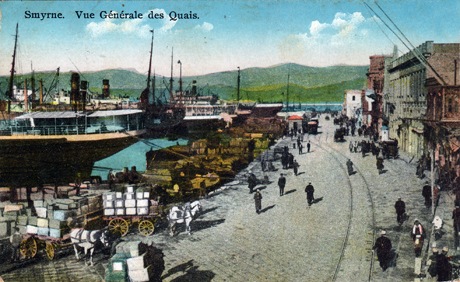 The port of Smyrna, a postcard
AGMI collection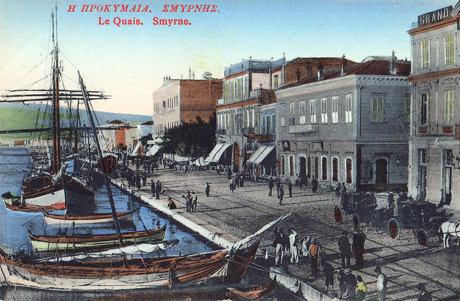 Port in Smyrna, the end of the 19th century and the beginning of the 20th century, a postcard
AGMI collection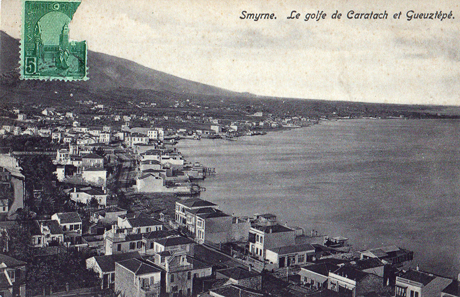 Qaratash Armenian quarter in Smyrna, the end of the 19th century and the beginning of the 20th century, a postcard
AGMI collection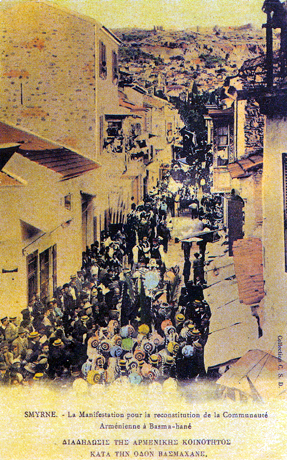 The march of Smyrna Armenian Community in Basma-Hane quarter, a postcard
The collection of Orlando Calumeno
Armenian and Greek men arrested and commented to exile, Smyrna, September, 1922
AGMI collection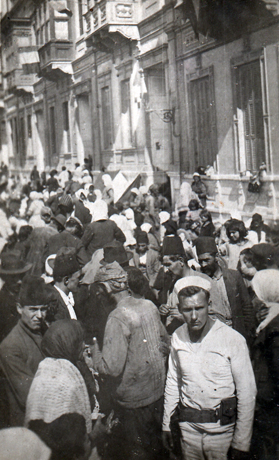 The refugees of Smyrna, September, 1922
The photo has been taken by an American sailor
AGMI collection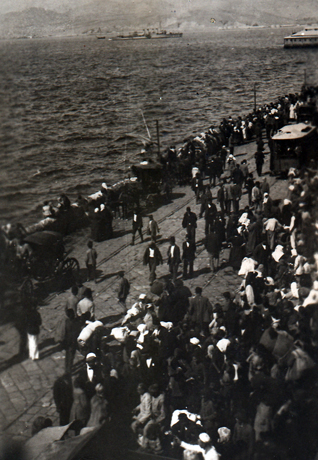 The gathering of refugees in Smyrna Port, September, 1922
AGMI collection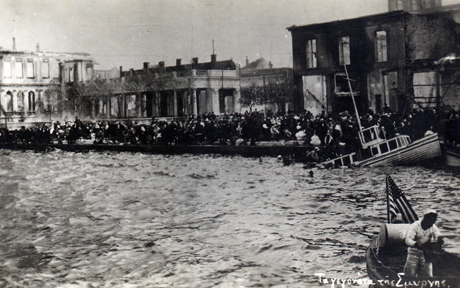 The burnt port of Smyrna full of refugees in panic
AGMI collection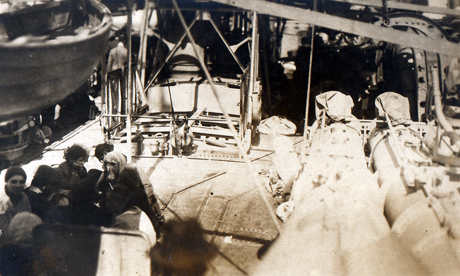 The refugees rescued from the Turkish massacres in the U.S. Shiping Board, September, 1922
AGMI collection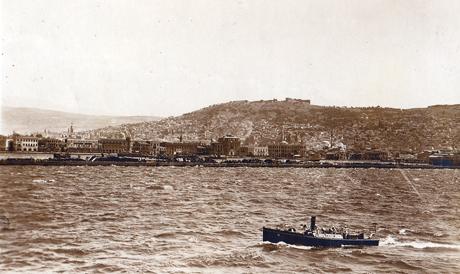 Huge crowd of Smyrna refugees gathered in the port, September, 1922
AGMI collection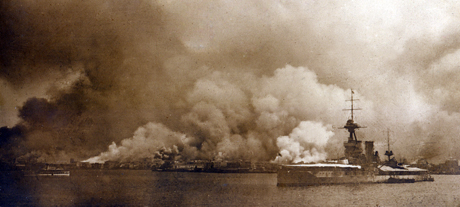 Burning Smyrna, September, 1922
AGMI collection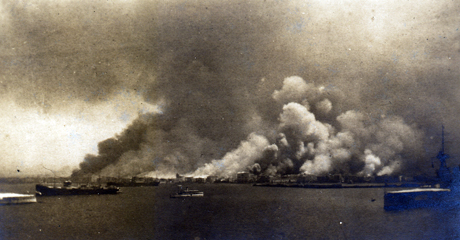 Burning Smyrna in smoke, September, 1922
AGMI collection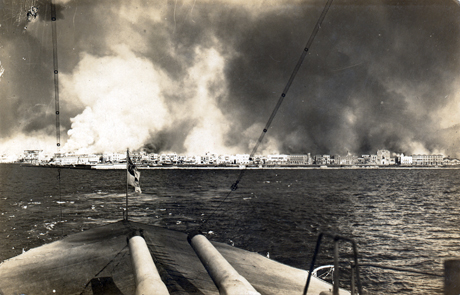 Burning Smyrna in smoke, September, 1922
AGMI collection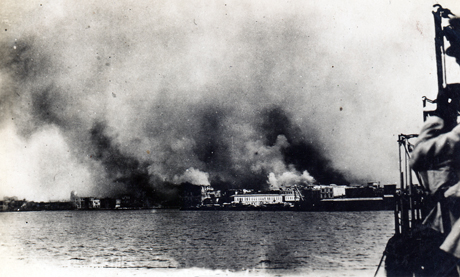 Burning Smyrna in smoke, September, 1922
AGMI collection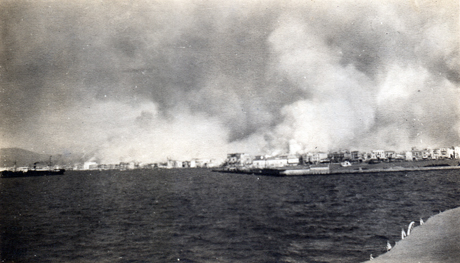 Fire scene of waterside buildings, September, 1922
AGMI collection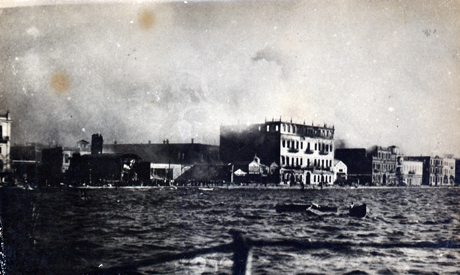 Passport Office of Smyrna destroyed by fire, September, 1922
AGMI collection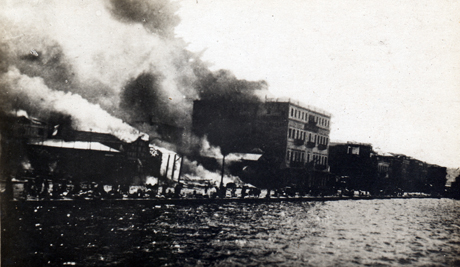 Passport Office of Smyrna destroyed by fire, September, 1922
AGMI collection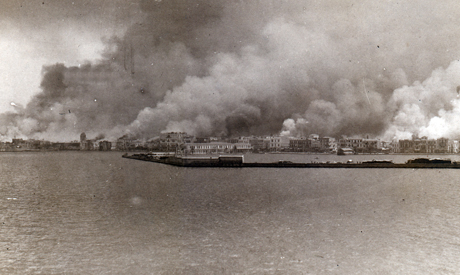 Coastal buildings of Smyrna in smoke, September, 1922
AGMI collection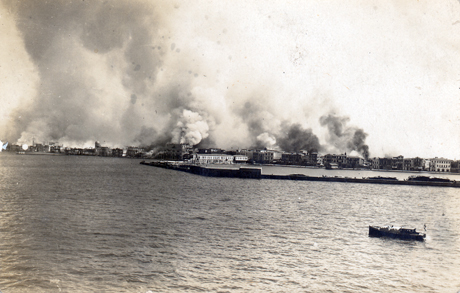 Coastal buildings of Smyrna in smoke, September, 1922
AGMI collection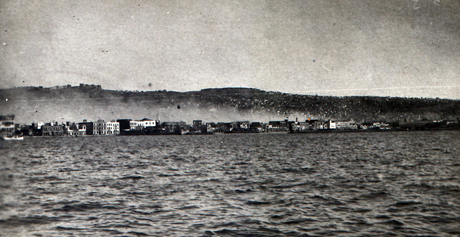 Smyrna on the fire, September, 1922
AGMI collection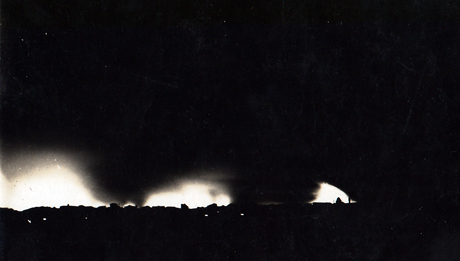 Burning Smyrna in the flames, night scene, September, 1922
AGMI collection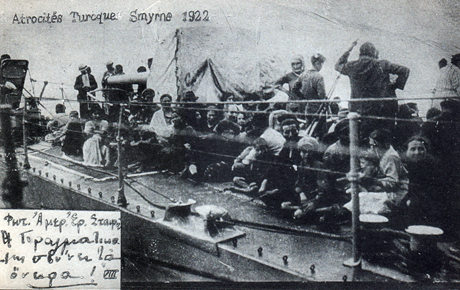 Christians of Smyrna rescued from Kamalist atrocities on the board of ship, September, 1922
AGMI collection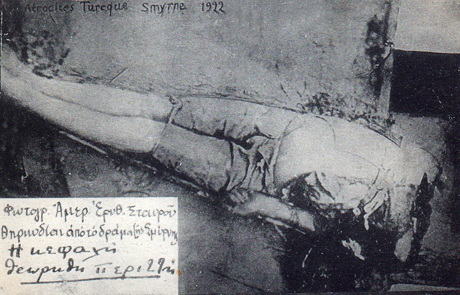 A victim of Smyrna massacres, September, 1922
AGMI collection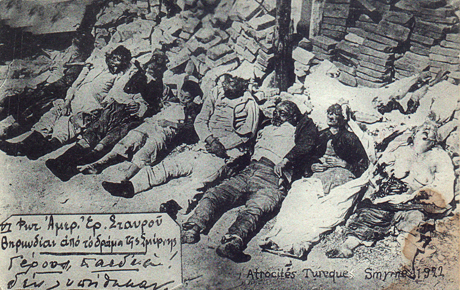 Christians fell victim to the Turkish brutalities, September, 1922
AGMI collection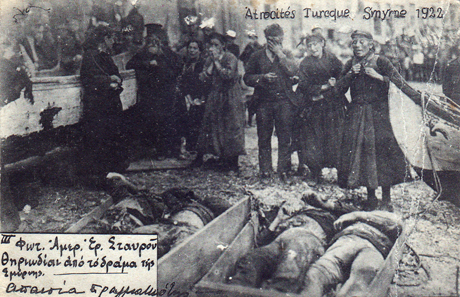 Victims of Smyrna massacres, September, 1922
AGMI collection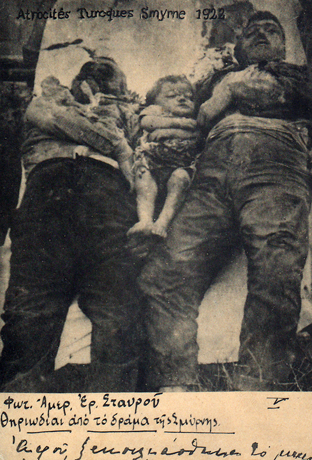 Christians fell victim to the Turkish brutalities, September, 1922
AGMI collection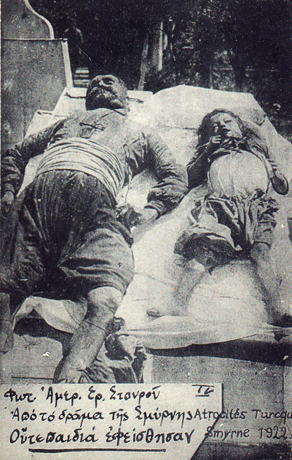 Victims of Smyrna massacres, September, 1922
AGMI collection


LEMKIN SCHOLARSHIP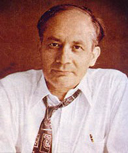 AGMI ANNOUNCES 2019
LEMKIN SCHOLARSHIP FOR FOREIGN STUDENTS
TUMANYAN 150