03.03.2017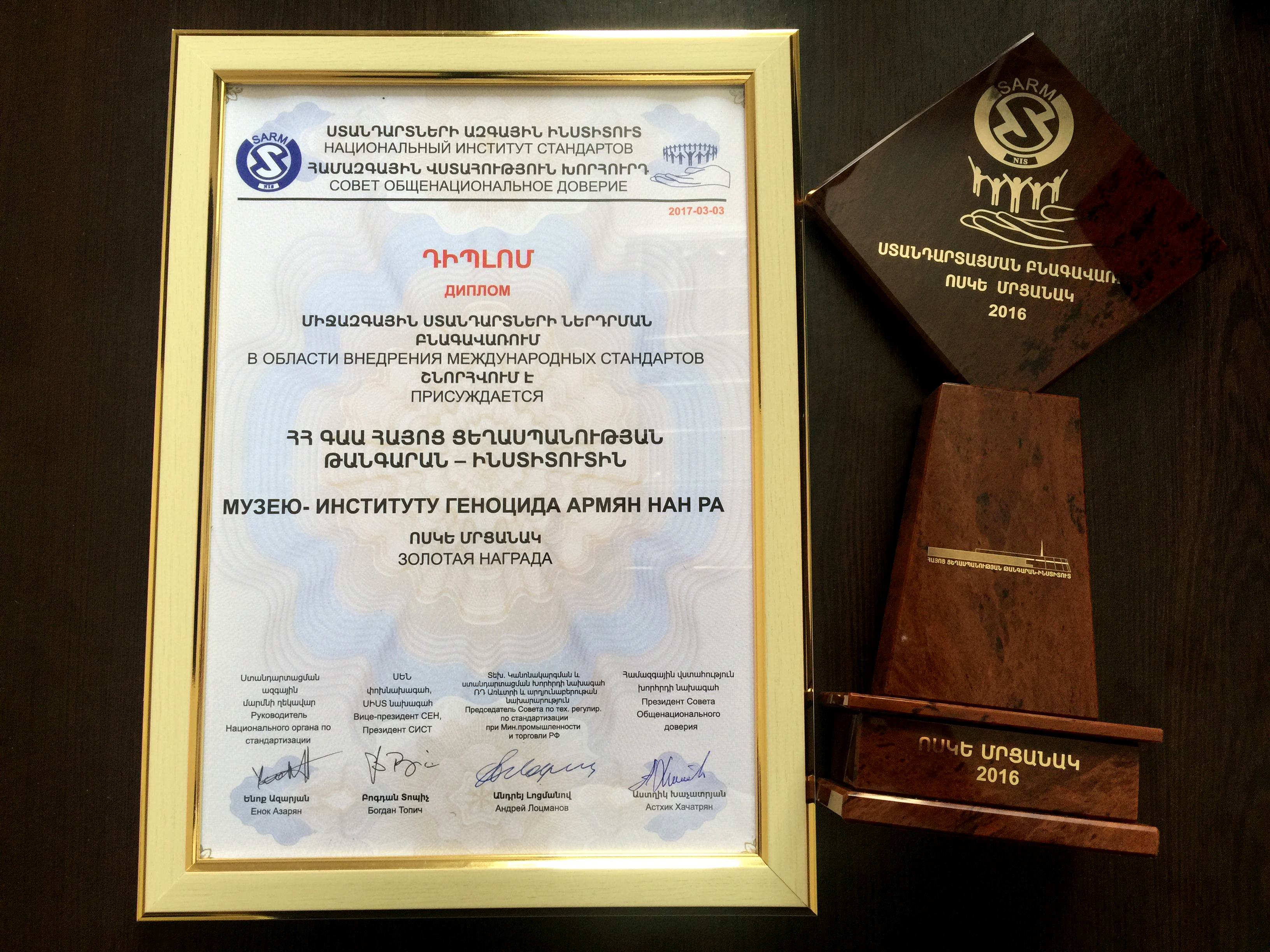 Today Armenian Genocide Museum-Institute won the prize of RA Government in field of investments in international standards 2016.
Director of Armenian Genocide Museum-Institute Hayk Demoyan thanked the organizers for evaluating the work of the museum and mentioned that AGMI works are based on the respect of the memory of Armenian Genocide victims.
The award of a number of large and popular Armenian associations is organized by National Institute of Standards in collaboration with Ministry of Economic Development and Investment and National Council of confidence.
The award ceremony was held on March 3, on the birthday of famous Armenian businessman and benefactor Alexander Mantashyan.