02.04.2016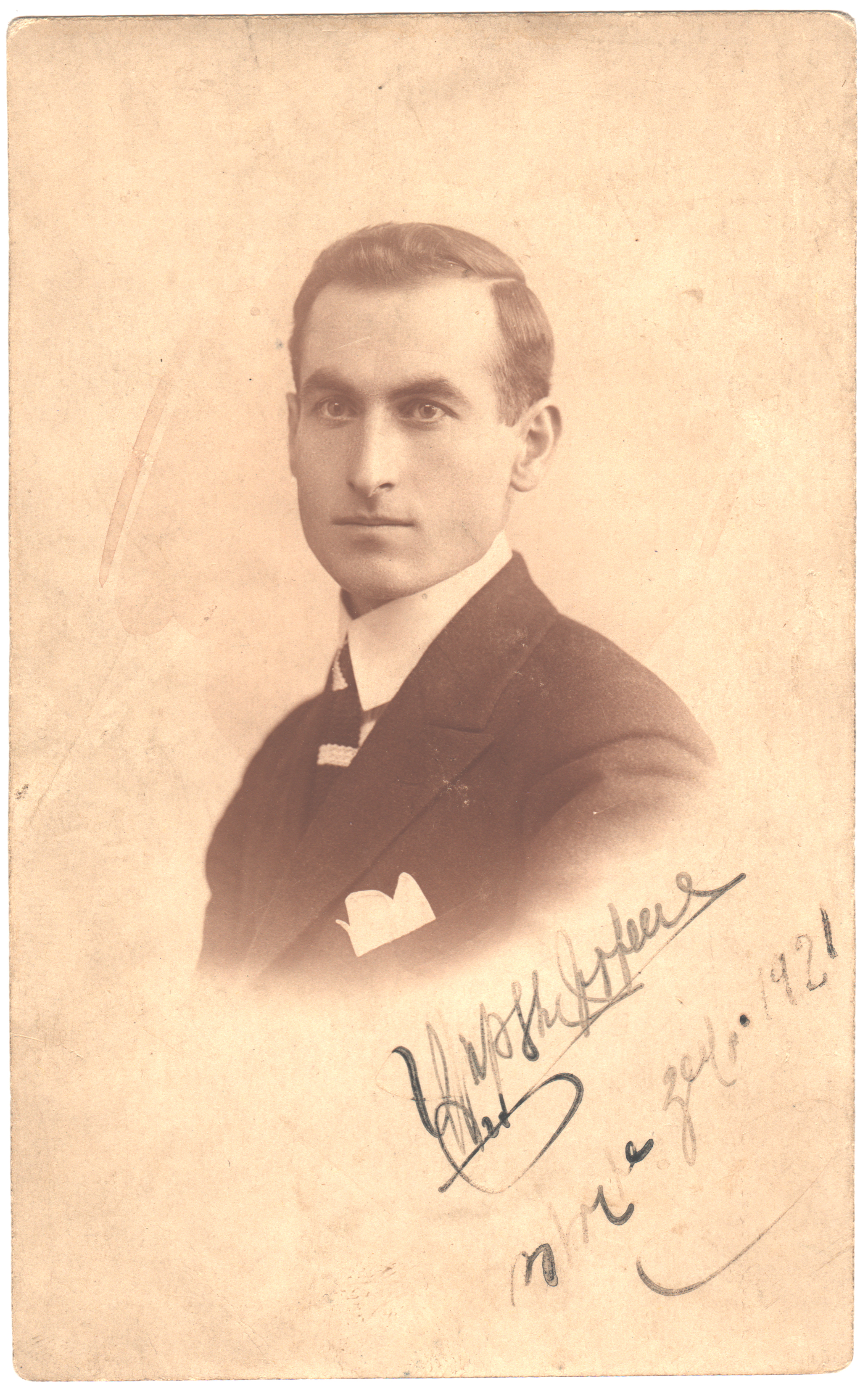 SOGHOMON TEHLIRIAN- 120
"Soghomon Tehlirian, himself, is no more than a symbol, a speck in which the sufferings of a mistreated race have crystallized. Having been put into the desperate state of self-defence, turned to retaliation."
Armin Theophil Wegner
Soghomon Tehlirian was born on April 2, 1896 in the village of Bagarij in Yerznka (Western Armenia). He was the youngest child of Khachatur and Hnazand Tehilrian. He attended the local Protestant College (1905-06), then Yerznka Central College (1907-1911). In 1914, at the age of 18 he moved to Serbia, where his father and uncle were working. He wanted to get higher education in Germany.
Soghomon arrived in Valjevo (Serbia, on the very same day when Archduke Franz Ferdinand of Austria was assasinated by a student Gavrilo Princip, in Sarajevo, which led to the WWI.
The Armenians of Europa and USA started enrolling in the Armenian volunteer corps. In 1915 Soghomon moved to Tiflis (Georgia) with a group of young Armenians living in the Balkans, and enrolled in the 1st battalion of General Andranik. He also took part in the battles as a volunteer in Sepouh's detachment.
In June 1915, together with the Armenian volunteers, Tehlirian entered Van and witnessed deportation of the Armenians. Along with thousands of Armenian deportees he reached Igdir, and then Yerevan. In his memoirs Tehlirian writes: "Sudden retreat made it impossible to undertake any preparation for such a crowd. There was no space, no enough bread, food, medical aid, while most of the deportees were sick".
Among the Armenian deportees there were many orphans. Tehlirian gathered the sick orphans from the streets of Yerevan and Echmiadzin and placed them in the orphanages. Meanwhile, in July 1915 massacres and deportation of the Armenians had started in Yerznka. Only Armenuhi, the daughter of Soghomon's brother, could survive of 85 members of Tehlirian family. Later she was found among the Kurds (Soghomon's father, two brothers and uncle who had moved to Serbia before Genocide, also survived).
In 1916, Soghomon returned to his native town Yerznka, which had been occupied by the Russian troops, hoping to find there some of his family members. In the ruins of once Armenian- populated town he hardly found his family house. In the ruined and deserted house Tehlirian was deeply shocked and fell down unconsciously. This was the second manifestation of epilepsy, which was diagnosed later during the trial (the first epileptic seizure was in Yerevan, in 1915).
In Yerznka, he carried out an important mission for his nation; he looked for orphans in uninhabited areas, caves, forests, ruined and abandoned houses, and handed them over to the care of orphanages.
In the memories, he refers to his efforts of orphan gathering: "On April the Russians occupied Trabzon and entered Yerznka in the middle of July. Raw-boned and savage children appeared everywhere in the field of Erzurum; most of them had survived in the ruins of destroyed Armenian villages. Those who were found were shaking of fear like an autumn leaf. Huge efforts should be undertaken to assure them that they are in safety now. They have forgotten their language, their nationality and humans. Approximately two hundred of them were gathered in Khnus. The efforts to save orphans were in foreground; each little orphan was a new brick to rebuild the nation."
In Yerznka Soghomon joined the detachment of Murad Sebastaci (Murad of Sebastia) and took part in the military operation in the Caucasus Front. On April 6, 1918 in the gorge of Karakurd, near Sarighamish, Tehlirian had gunshot wound and moved to Tbilisi to recover his health.
In December 1918, Tehlirian arrived in Istanbul to find the betrayer Harutyun Mkrtchyan, who had compiled a "black list" according to which Talaat ordered to exile the Armenian political and cultural elite on April 24, 1915. On February 1919, he found the betrayer in Istanbul and assassinated him.
In late 1919, Tehlirian moved to USA, where he was introduced to the famous Armenian political figure Armen Garo (Garegin Pastrmachian) and was involved in "Nemesis"operation by Garo's offer.(The ooeration was named "Nemesis" after the Greek mythology goddess of revenge). In order to bring the Young Turks leaders to justice who had escaped prosecution for the crimes against the Armenians, the Armenian Revolutionary Federation (Hay Heghapokhakan Dashnakcutyun) in strict secrecy decided to sentence the Perpetrators of the Armenian Genocide to death during its 9th General Assembly held in Yerevan in autumn 1919.
The Assembly set 41 targets who were Young Turk criminals that had avoided prosecution. The first target to lead the list was Talaat Pasha, the former Minister of Interior of Turkey. He had already sentenced to death in abstenia in Turkey.
On March 15, 1921 in Berlin, Soghomon Tehlirian assassinated Talaat Pasha, who crypto had moved to Germany changing his appearance and personal data (Talaat was living in Berlin as Ali Salih). He was buried only after 5 days as the new Turkish authorities refused to bury him in Turkey. Germany, the former ally of Turkey, organized his gorgeous funeral in Berlin: so many wreaths, Turks coming from different countries, anti-Armenian speeches and appeals… In 1943 Talaat's ashes were transferred to Istanbul by the order of Hitler.
In his memory Tehlirian writes: "I was on the other sidewalk but on the same line, I moved forward with pretty quick steps reaching the same sidewalk with him. We were approaching each other. He was coming as he was strolling, swinging his cane. A strange calmness pervaded me as a short space was left. Reaching each other Talaat had a sharp look at me; the horror of death sparkled in his eyes. His last step was cracked, turned to avoid, but I took out the gun and shot in his head immediately…"
The Armenian revenger was arrested by the German police. High-ranking German officer Liman von Sanders, as well as known public figure, Armenophil Johannes Lepsius, and Genocide survivors testified during the trial (Berlin, 2/3 June 1921). Tehlirian was defended by renowned German lawyers Adolf von Gordon - privy legal counselor, Johannes Werthauer - legal counselor, and Niemeyer - Professor of Law at the University of Kiel.
In order to prove Talaat's crime his attorneys used original telegrams, where the former Turkish Minister of Internal Affairs gave the Armenian deportation and massacres orders. As a result of the proofs and evidences the German court acquitted Soghomon Tehlirian in Berlin in June 3, 1921.
The trial of Soghomon Tehlirian has a great social-political impact, as it was covered not only by the contemporary European, American and Armenian press, but also by the German and Turkish journalists.
The case of Soghomon Tehlirian had a great influence on the life of young Polish-Jewish lawyer Raphael Lemkin who participated in the trial. After many years the already experienced lawyer Lemkin created the term "genocide", and by his direct efforts in 1948 the newly established United Nations General Assembly adopted the Convention on "Prevention and Punishment of the Crime of Genocide."
After the trial S. Tehlirian was settled down in Belgrade (Serbia), as Soghomon Melikian and had his own business. In 1953, Soghomon moved to Casablanca, (Morocco), from where he moved to San Francisco, (USA) in 1954, where he died in May 23, 1960. His remains were buried in Fresno.
He married Anahit Tatikian and had two sons, Zaven and Shahen.
In 1953, the Tehlitian's memories were published (Soghomon Tehlirian, Memories (Terrorizing Talaat), wrote down by Vahan Minakhorian, Cairo, 1953), where he presented in details the important episodes of his life (1914-1921).
Gohar Khanumian
Tehlirian family, first one on the left is 12 years old Soghomon, Yerznka, 1908.
Ara Oskanyan's family archive.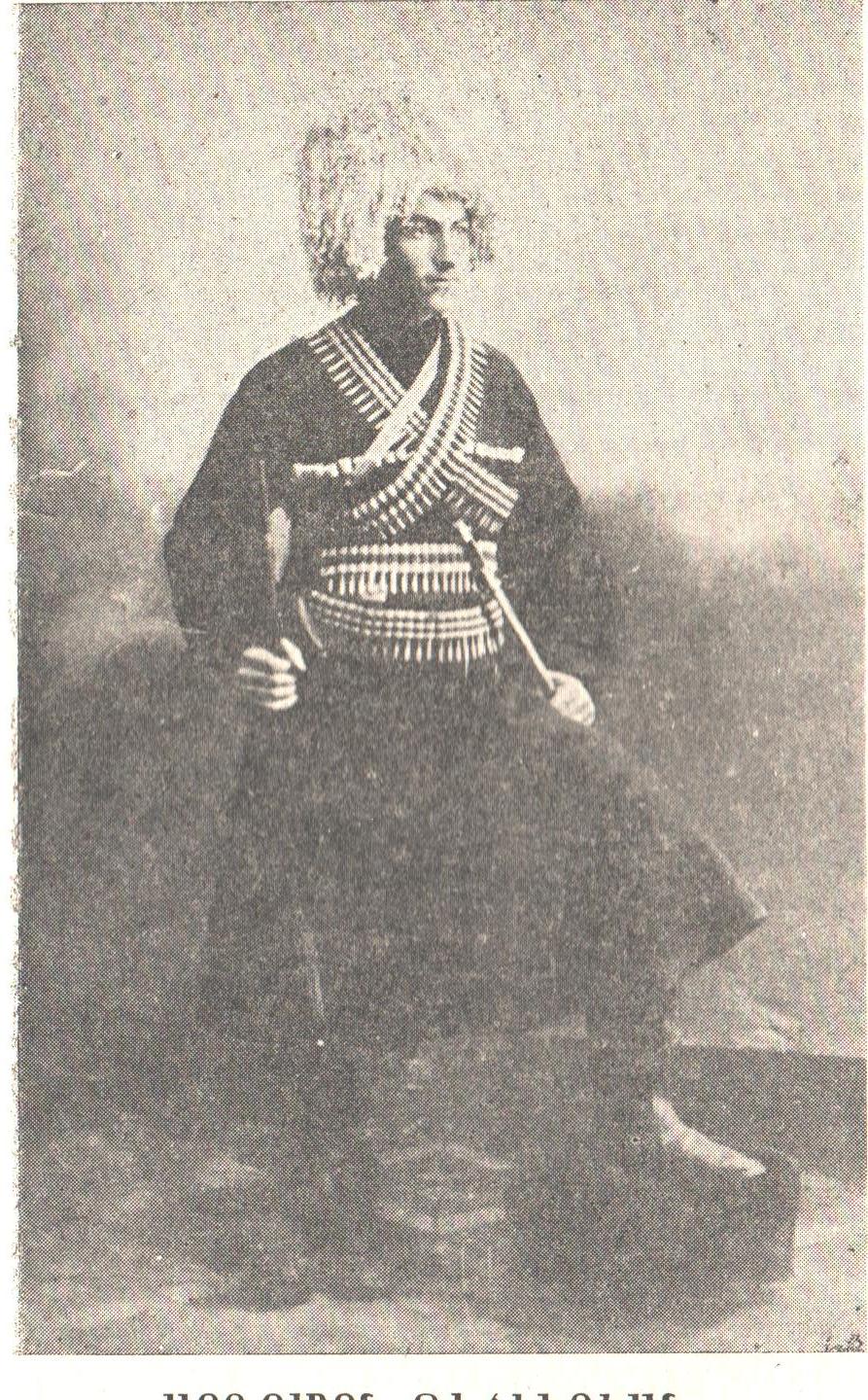 S. Tehlirian, volounteer, 1915, Yerevan
S. Tehlirian, Memories (Terrorizing Taleat), wrote down by Vahan Minakhorian, Cairo, 1953.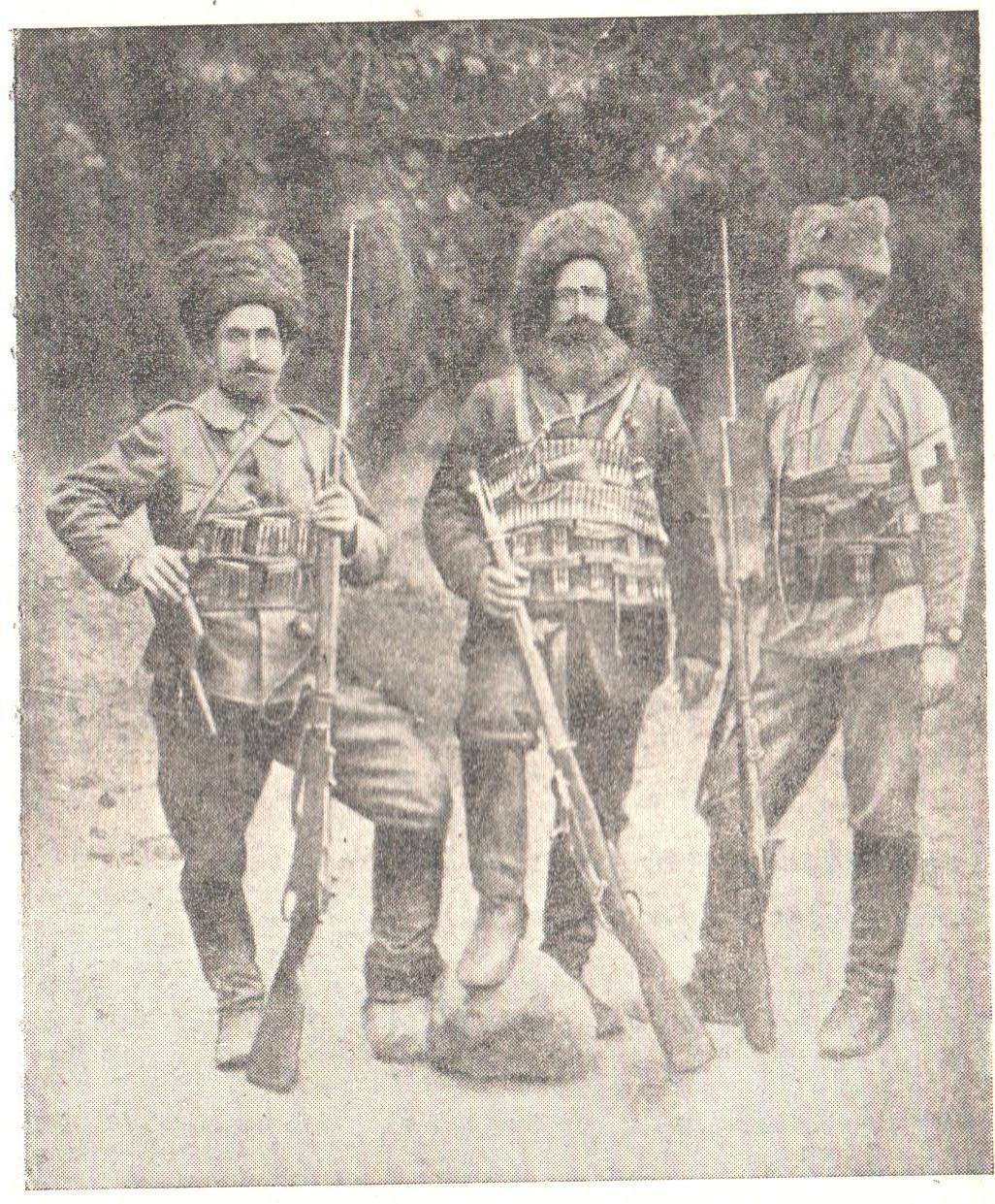 Tehlirian brothers, from right to left; Soghomon, Sahak, Misaq (S. Tehlirian, Memories (Terrorizing Taleat), wrote down by Vahan Minakhorian, Cairo, 1953).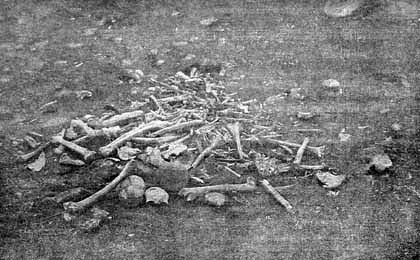 The remains of Armenians' bodies in Yerznka square
Armianski Vestink (Armenian News), №9, 1917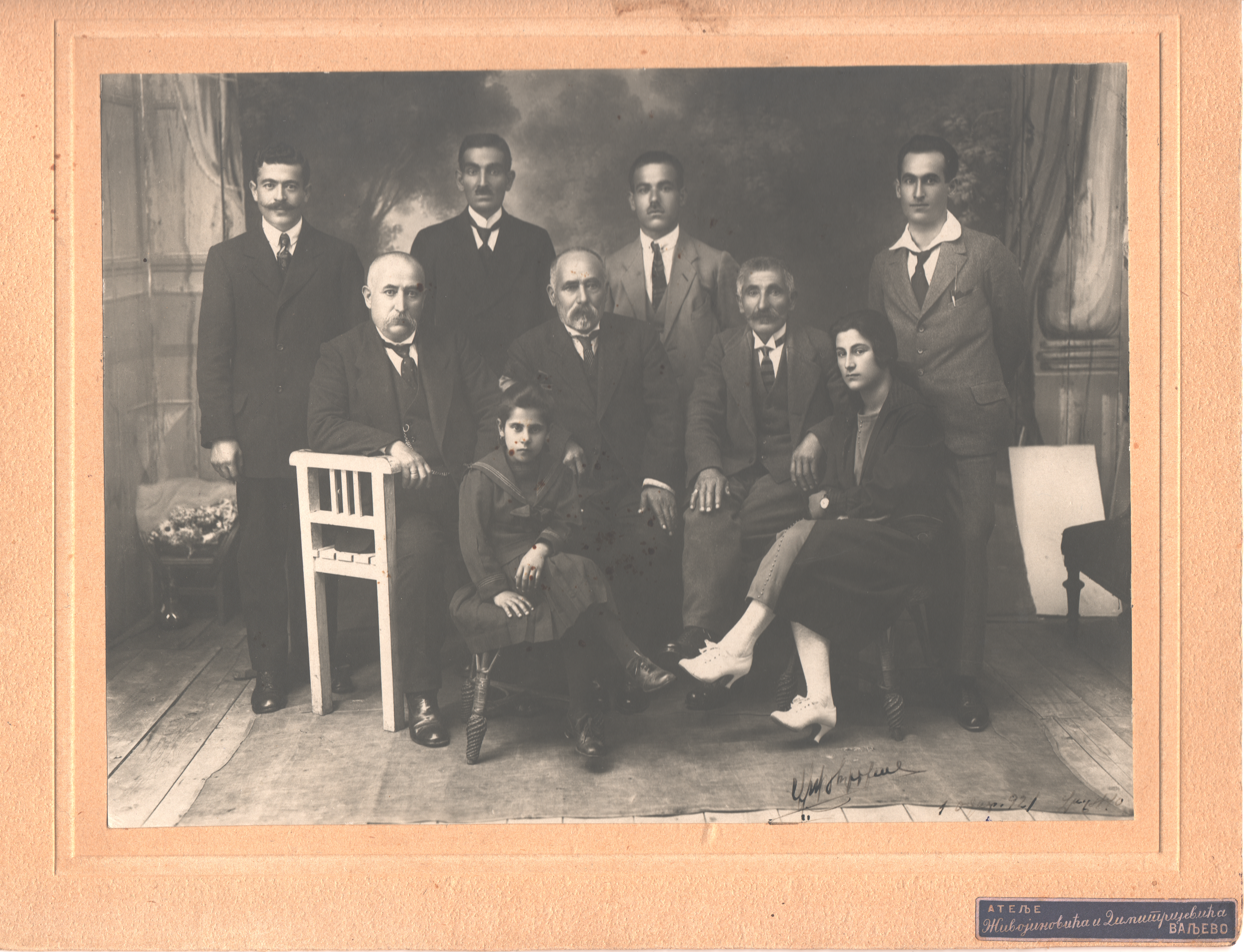 In the center; Soghomon Tehlirian's father and uncle, from left to the right; Oskian, Khachatur, Asatur.
First on the right; Soghomon Tehlirian, in front of him Armenuhi, Misak's daughter. Ara Oskanyan's family archive.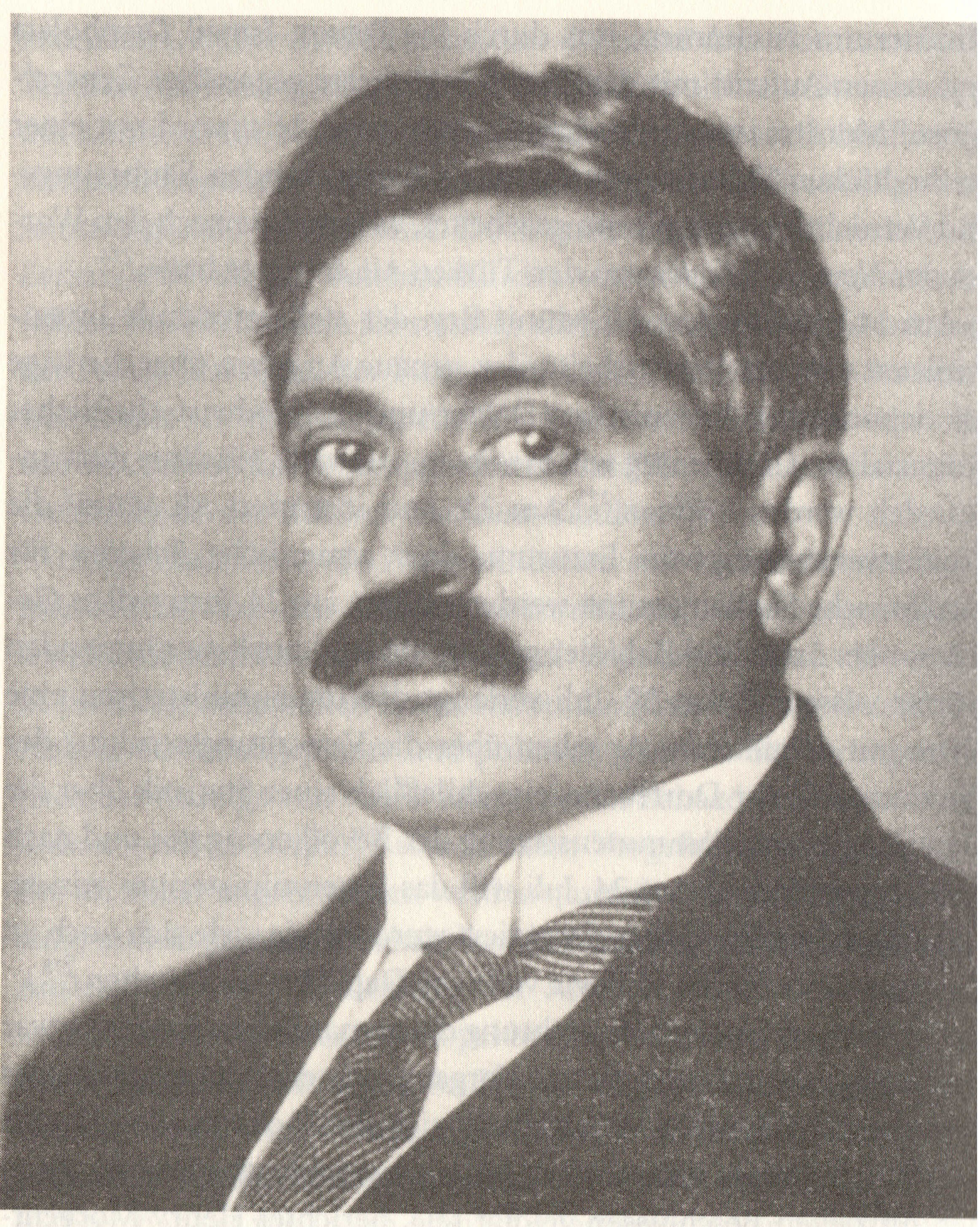 Turkish Interior Minister Talaat Pasha, postcard, AGMI collection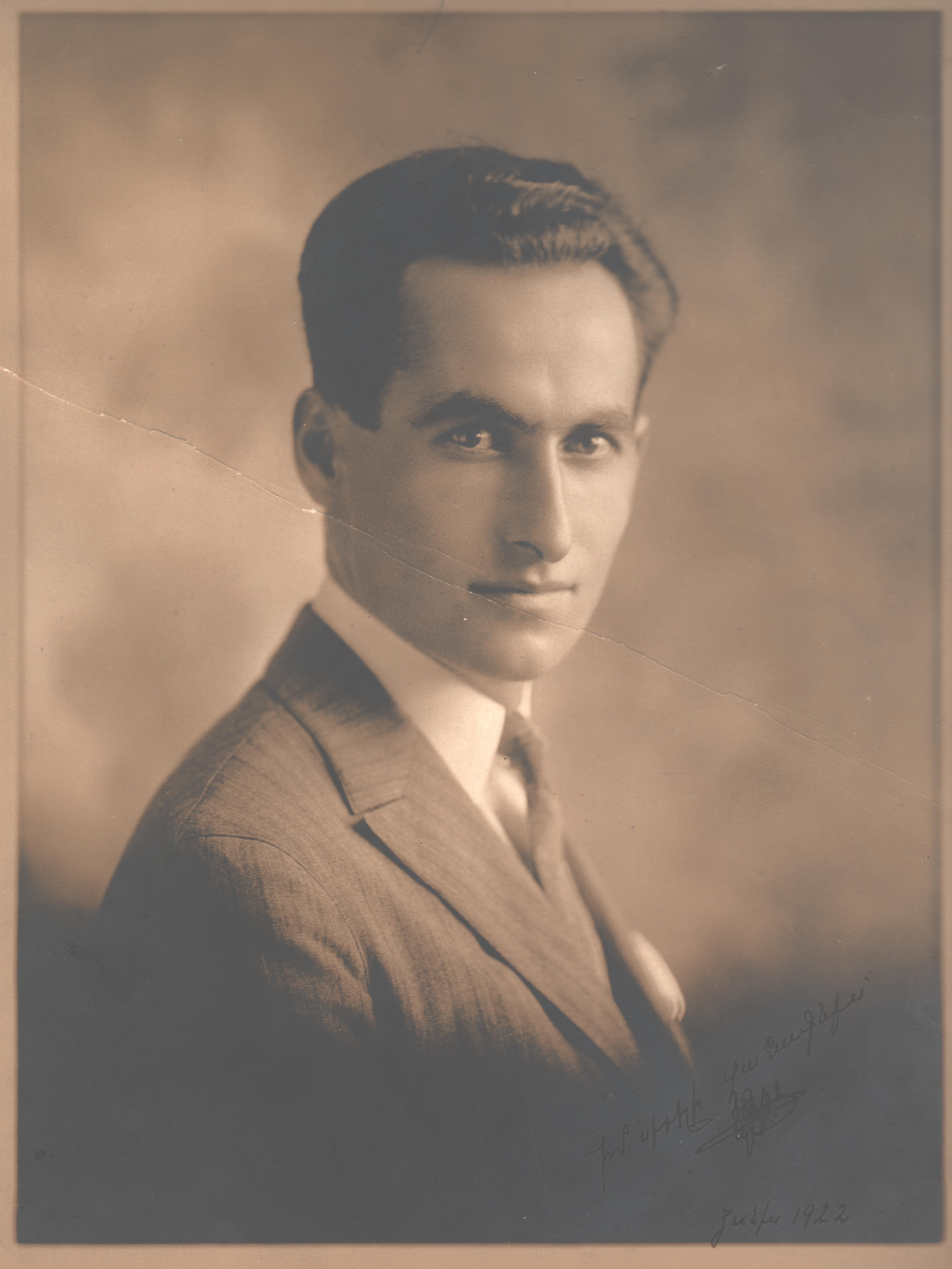 Soghomon Tehlirian, June, 1922.
Ara Oskanyan's family archive.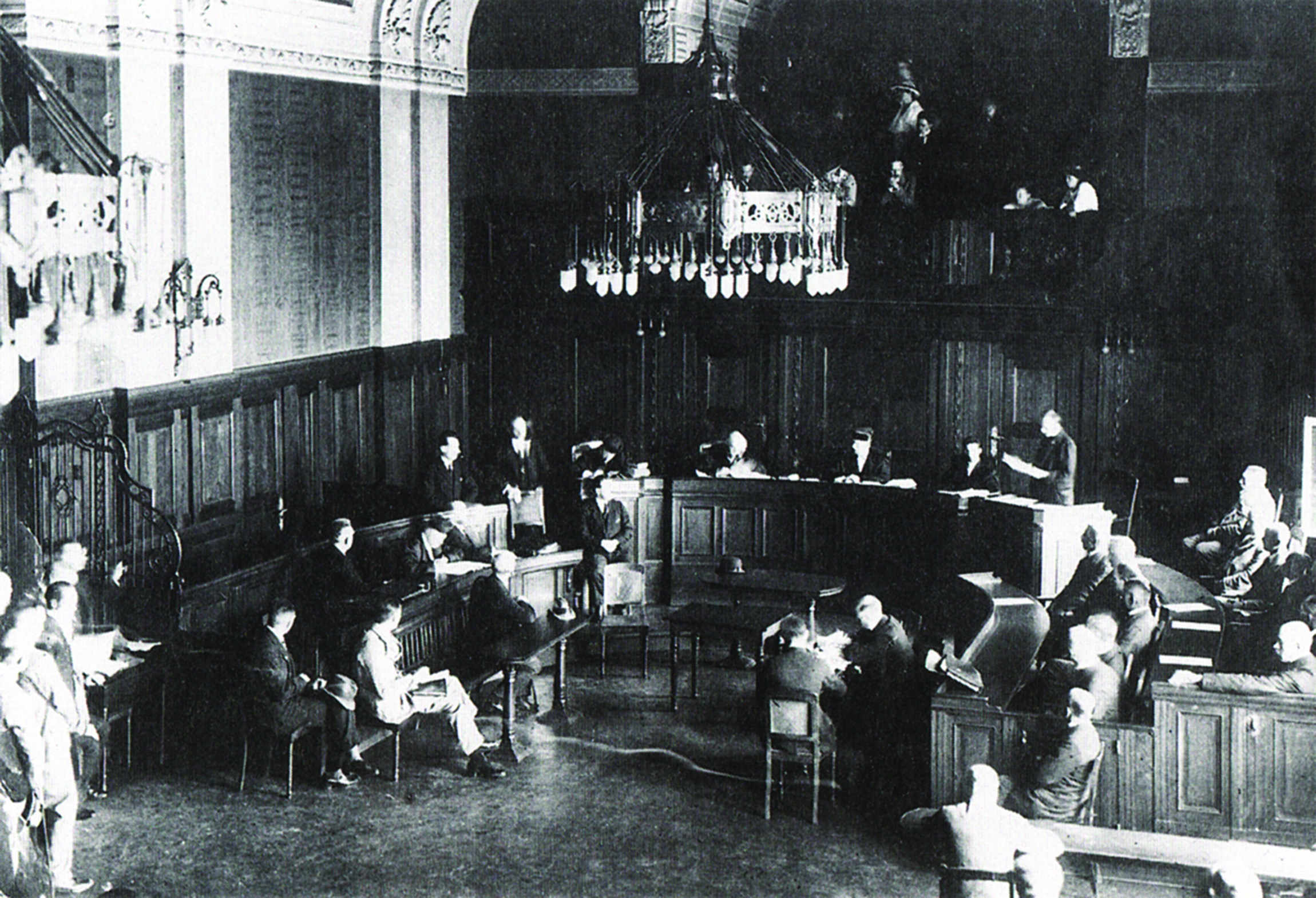 Trial of Soghomon Tehlirian, 1921.
(S. Tehlirian, Memories (Terrorizing Taleat), wrote down by Vahan Minakhorian, Cairo, 1953).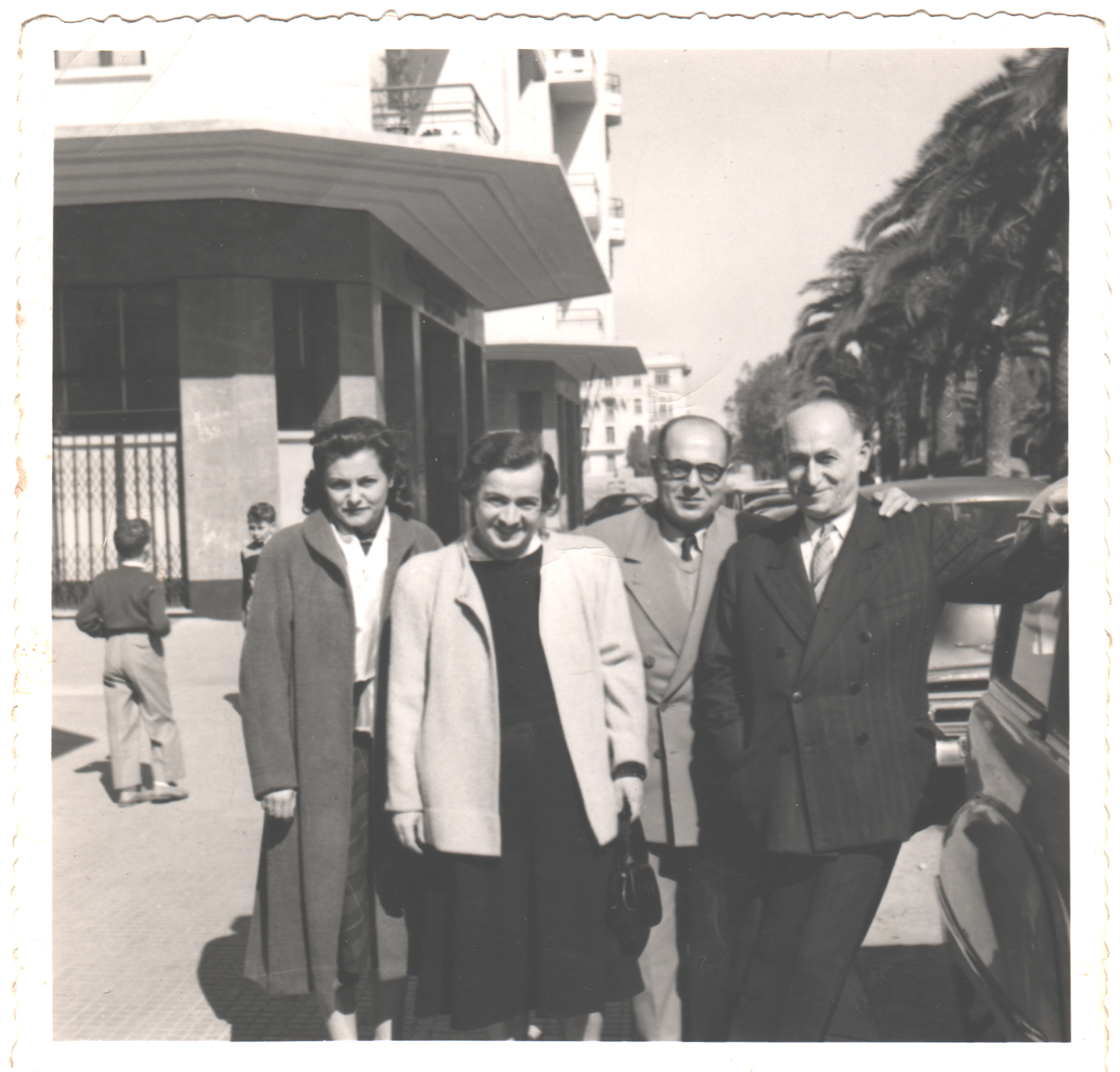 Soghomon Tehlirian with his wife and relatives, Casablanca, 1953.
Ara Oskanyan's family archive.