19.04.2016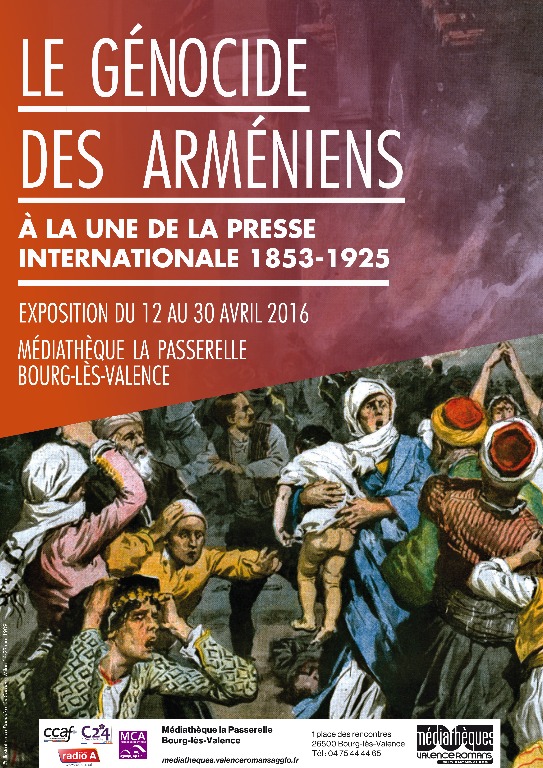 In 15th of April, the exhibition "Armenian Genocide: Front page coverage in the world press, 1853-1925" was opened in the Library of La Passerelle in the French city of Bourg-les-Valence.
The exhibition was organized by Armenian Genocide Museum-Institute, the urban community of Valence-Roman Sud Rhône-Alpes, Library of La Passerelle, and Valence Armenian culture house. The opening ceremony was held by the presence of Mayor of Valence and president of Valence-Roman Sud Rhône-Alpes community Nicolas Daragon, Mayor of Bourg-lès-Valence Marlène Mourier, Vice Consul of Armenia in Lyon Lusine Movsisyan, as well as other representatives of the region.
The exhibition will be open till April 30.